When I was taking down my fake Christmas tree and decorations, I lamented having nothing to look forward to anymore. No more decorations or lights were to be hung – the holiday spirit was promptly sucked out of the room. I was looking for any excuse to breathe some life into my apartment.
---
We mused over ideas… decorating for Valentine's Day?? The day where singles avoid their phones at all costs? It seemed a bit counter-productive, but I needed an excuse for fun decor.
There's a myriad of people who hate Valentine's Day – and I truly get it. My social media feed is brimming with couples just flaunting how in love they are. It's exhausting.
And while I empathize with the scorned singles who don't want any part of Cupid's day, I am also an avid celebrator of holidays. I am under the firm belief that if you don't have anyone to buy you gifts, you should buy them for yourself. As a treat.
I call it the Miley Cyrus effect. You can buy yourself flowers, hold your own hand, the whole nine yards. Why not use Valentine's Day as the perfect excuse to give yourself a little love?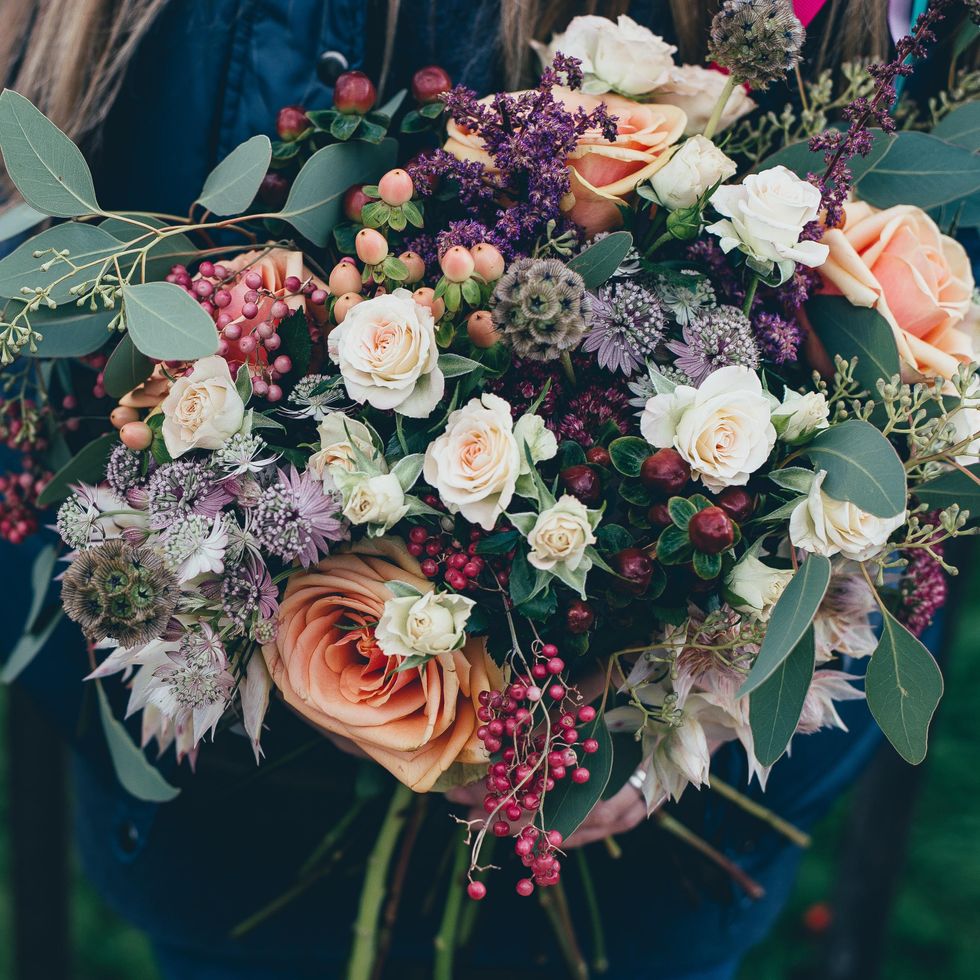 Annie Spratt via Unsplash
You don't have to punish yourself just because you're single on Valentine's Day. And even if you are in a relationship, you're well-deserving of your own gift. From you, to you.
February 14th may be a harrowing day for many, but I'm making it all about self love this year. I know I'm not the only one in the market for the best Valentine's Day gift for yourself, so here are my picks for a self-love gift that is guaranteed to be a hit.
You Can Buy Yourself Flowers
Flowers liven up space, smell amazing, and improve any mood while on display. And while roses are the classic, a bouquet that you can order online guarantees the flowers look great and get to your door without any issues.
Fresh Sends sends the most beautiful arrangements in OG rom-com packaging – newspaper. You can choose to send a regular or 'Full Send' of bustling bouquets to yourself (or a loved one) that are picked daily for the freshest delivery. The best part? The flowers you get are a surprise and change daily.
Give Your Home An Upgrade 
When shopping for a V-Day gift for yourself, think of items that will elevate your lifestyle. Something you may not normally buy for yourself, but you've always yearned for. In this case, Hotel Collection essential oils are the perfect choice.
With inspired scents from the most luxurious hotels in the world like the Ritz Carlton and Westin, these oils are long-lasting and will help your home smell divine all day. My personal favorite is the Cabana scent which has notes of lemon and marine for a spa-like fragrance.
The Gift Of Fenty
I can confidently say that Rihanna would want you to buy yourself Savage x Fenty for Valentine's Day. It doesn't even have to be lingerie per se, but nothing makes me feel better quite like a Fenty Collection package.
Whether it be a new pair of leggings, a robe, or a lingerie set, you can never go wrong. The Lineup High-Waist Pocket Leggings are current favorites of mine, with French cut seams and pockets for the ultimate athleisure look.
If You Want A Lil Bit Of Everything
One of my favorite gifts in the world is a gift set. It gives you the chance to sample a bunch of products and it looks more complete than just one singular candle as a gift. Knack Shops creates gift boxes for everyone: spa goers, wine lovers, gourmet snackers, and more.
My choice this year is the gift of relaxation. The I Rose Above It Gift Set has a rose candle, facial mist, jade roller, sheet mask, body scrubber, and milk bath for a stress-free night all about you.
Flowers, But Make Them Fruit
Nothing makes me feel better than receiving an Edible Arrangement as a gift. A basket of fruit that resembles a bouquet of flowers meant to eat? Sign me up.
I'm obsessed with their arrangements that include chocolate covered strawberries, especially during their most popular time of the year. Get your Be Mine Bundle and enjoy the cutest presentation of fruit you've ever seen.