The Summer solstice has come and gone. Now I'm reveling in that brief phase when the weather is pleasant, and I actually want to be outside.
It's also that very brief micro-season where you can comfortably wear THE Princess Diana outfit — you know the one: the bike shorts, the sweater, the sneakers.
This look has become so iconic that it has been referenced and imitated ubiquitously, most recently and notably by Hailey Bieber for Vogue. The millennial brand Rowing Blazers even recreated her famous black sheep sweaters and "I'm a Luxury … Few Can Afford" crewnecks that have become instantly recognizable.
"Diane was ahead of her time,' Jack Carlson, Rowing Blazers founder, and creative director told Grazia Daily. 'She perfected the art of mixing high and low, and blurred the lines between menswear and womenswear. It seems to me she thought about semiotics as well as the aesthetics. In a weird way, she was doing streetwear before streetwear was a thing — but at the same time she was the archetype of the Sloane Ranger. She was all of these contradictions, and that's what made her so iconic - and what makes her so relevant to what's happening in fashion now."
And maybe it's the commercial success of television shows like The Crown with Emma Corrin, or Kristen Stewart's Oscar-nominated portrayal of Diana in Spencer, but the People's Princess is in the cultural consciousness now more than ever.

Some might even say the Princess Diana revival can be partly attributed to the Harry and Megan drama, with parallels being drawn between Meghan's treatment by the royal family and Diana's.
I think we all fancy ourselves a little Princess Diana moment sometimes, as a treat, thinking we look stylish and chic as we run our errands in our own take of the outfit — though we are more likely to be spotted digging fruitlessly into our tote bags rather than approximating her grace, but still.
The only issue is this: it has to be the perfect weather to wear this outfit combo. Too hot and suddenly you're overheating, pulling at your collar and fanning yourself with the bottom of your sweatshirt. Too cold and your legs start shivering. Oh, the sacrifices we make for the aesthetic.
Now is the perfect time to don your best Diana outfit. And with the "Old Money' TikTok trend making preppy aesthetics trendy again, you'll be especially En Vogue.
Incorporating preppy and sporty pieces into your outfits seems deceptively simple. How do you take your workout clothes from drab to fab? Here are some expert tips on achieving this "effortless" look: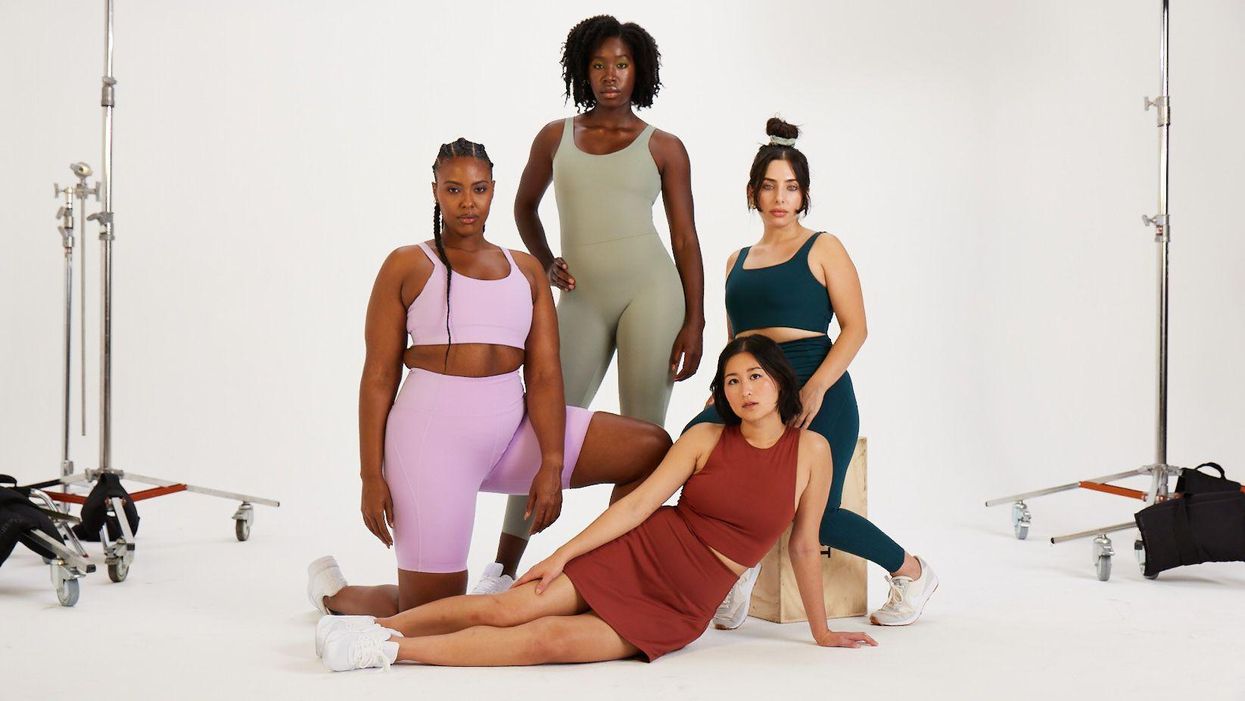 via Girlfriend
Quality says volumes. While it might be tempting to give in to global fashion in the name of the trend cycle, investing in pieces that are of higher quality is a much better way to participate in the fashion movements that really speak to you. Diana's looks are timeless! To emulate her, opt for pieces that will also stand the test of time. This means higher-quality pieces that won't fall apart after two washes.
Girlfriend Collective
makes sustainable athleisure out of high-quality materials that will actually last. With a wide range of styles, colors, and sizes, you'll be rocking their bike shorts and tank tops all season and for years to come.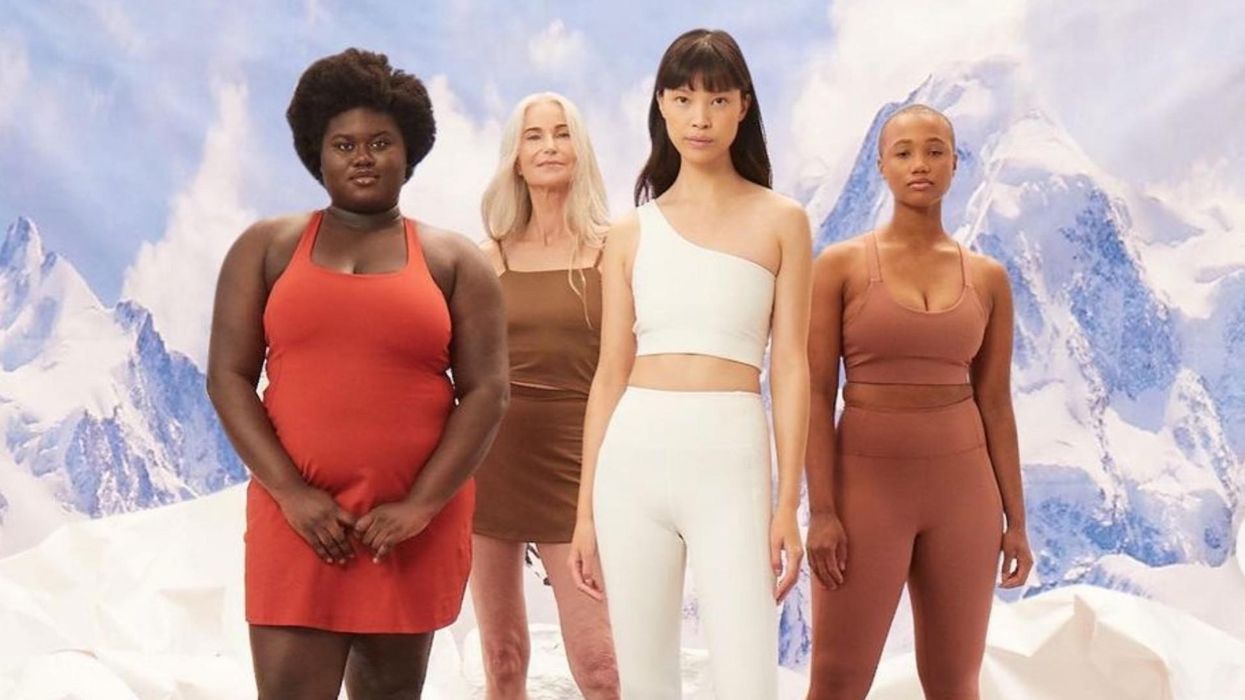 via Girlfriend
There's not just one way to incorporate womens activewear into your outfit rotations. Bike shorts and sweatshirts are a classic look, but try mixing it up with skorts, sweatpants, and even workout dresses.
Luckily, brands are becoming more and more adventurous with their athleisure selections. You can find a range of high-quality gear that goes beyond ill-fitting nylon shorts. For breathable, buttery soft, sweat-wicking and versatile pieces, Girlfriend Collective has everything. Go out in a full sweatsuit. Mix and match sweatshirts with biker shorts. Try out a skort or a workout dress. Your options are endless.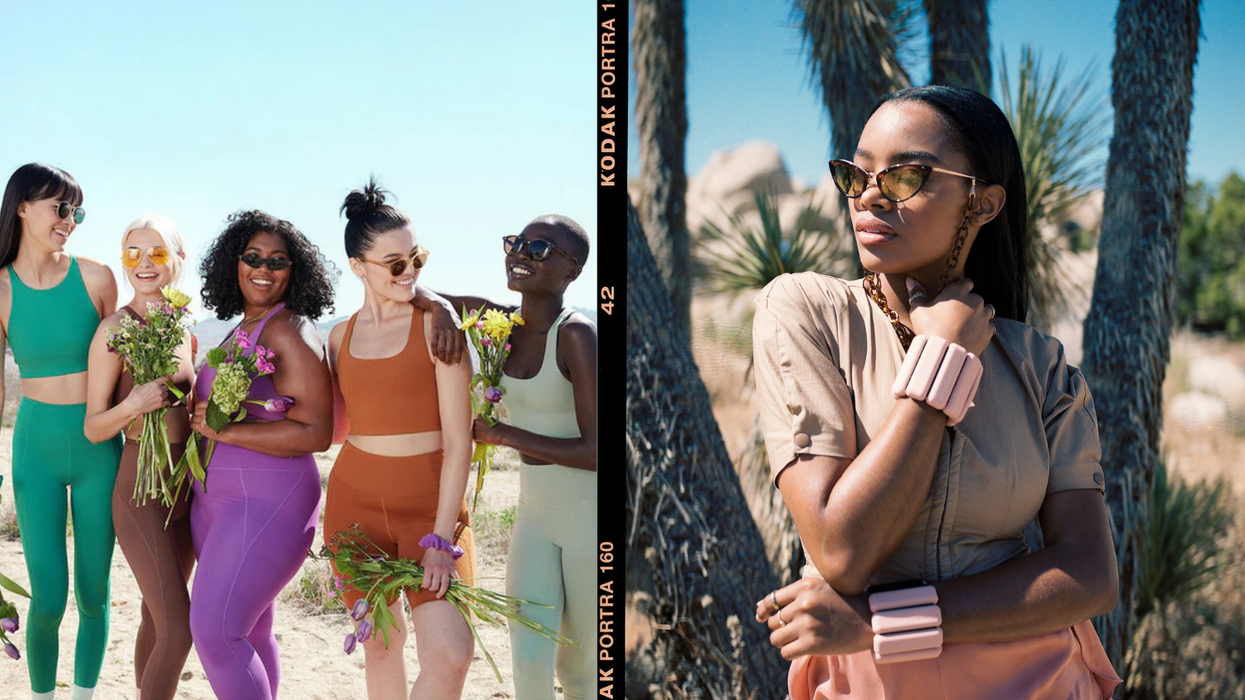 via Girlfriend and Bala
You don't have to sacrifice your style to get your sweat on. The best part about good quality athleisure is that you can wear it to run errands and look put together, then test out its endurance at a yoga class. Girlfriend Collective pieces pass the test. Some sportswear brands aren't actually that functional for … you know … the sports of it all. For pieces that are as supportive as they are stylish, don't be afraid to test out Girlfriend Collective at the gym as well as the grocery store.
Beyond errands, ever buy workout outfits for gym motivation and then just…not go to the gym? We've all been there — pair your workout tops with Bala weights to make turn everything into a mini-workout. Your quads of steel are loading … thank us later.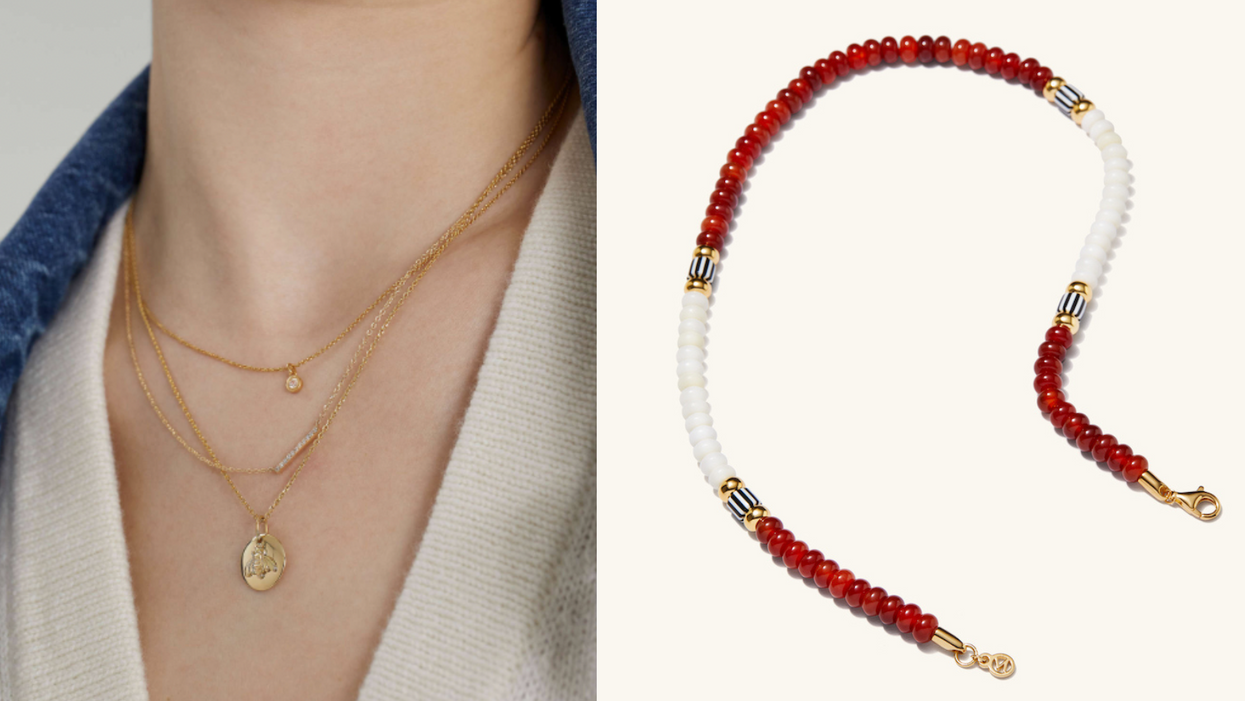 via Mejuri
Though the Y2K revival is in full swing, the era of streetwear ushered in the acceptance of athleisure in nearly any setting. But like anything else, Diana did it first and Diana did it best. Pairing sweats with a blazer is a classic Princess Di move and a contemporary way to take your look from casual to cool. Another alternative? Dress up your look with gold jewelry from Mejuri to add some dainty gold pieces to make your sweatsuit sparkle.