Humans are fragile–as winter likes to remind us with its blustery, dry winds and cold snaps that make leaving the house with wet hair a summoning ritual for pneumonia. So what can we do to protect our skin? Aside from the necessity of sunscreen (even on cloudy days, because UV rays infiltrate clouds even when sunlight can't), we tone and moisturize dutifully. But inevitably, our skin wilts from the winter slog, becoming duller and losing signs of life.
To remedy that corpse-like pallor, we have the wonder of face masks. But between sheet masks, powders, and creams, there are so many variations promising different benefits that it's hard to know where to turn: What best suits your skin type? What specific benefit are you after? Why are some of them so slimy? We've rounded up the best face masks to brighten, moisturize, and protect your skin through the winter's hard months.
1. Tony Moly I'm Real Brightening Face Mask, $3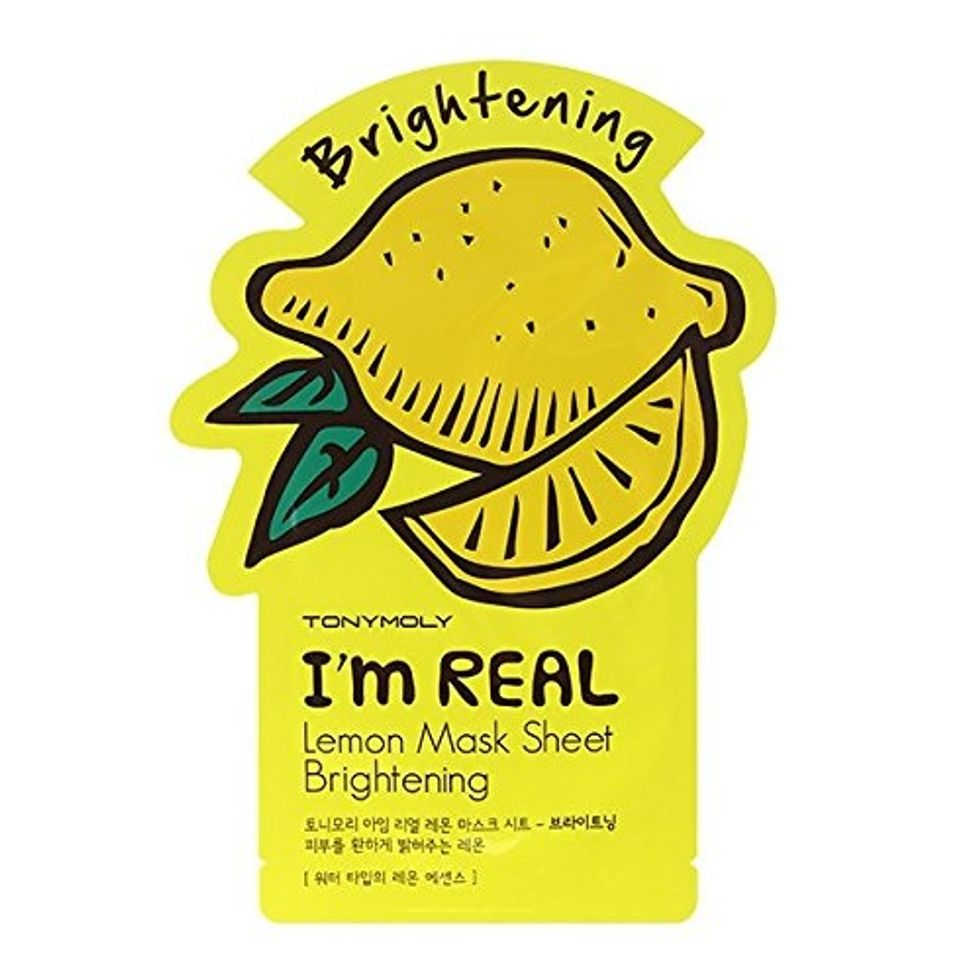 Tony Moly
First, you don't ever have to pay an exorbitant amount of money for effective skincare. The Korean brand Tony Moly offers a 3-layer sheet mask with mostly natural ingredients to enhance hydration and brightening. The Lemon Mask harnesses the power of diluted citrus fruit extract to provide a quick brightening boost after leaving it on 20-30 minutes. The effects won't last as long as an intensive treatment, but it's a relaxing way to temporarily enhance your skin in your downtime.

2. Clinique Fresh Pressed 7-Day System with Pure Vitamin C, $27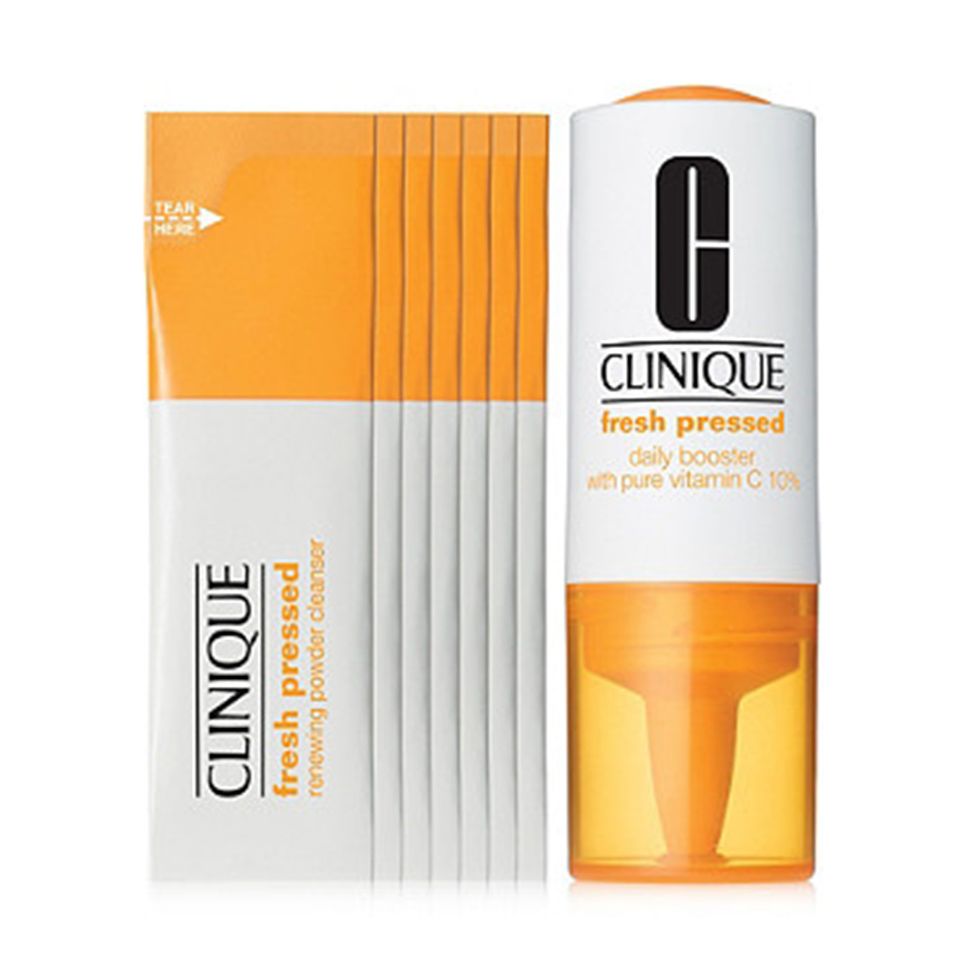 Clinique
Everyone in skincare has long raved about the benefits of vitamin C. Its antioxidant properties limit skin damage from sun and pollution, but it's best known for its brightening properties. It works by chemically exfoliating the top layers of skin, which works to fade existing dark spots as well as prevent new ones from forming. Just be cautious to use vitamin C products safely: Don't use more than one product containing Vitamin C at a time, and always apply sunscreen afterwards!

This comprehensive formula from Clinique is a seven-day process to cleanse with a powder and then apply a vitamin-C rich treatment.
3. Yes to Coconut Ultra Hydrating Sheet Mask, $3.75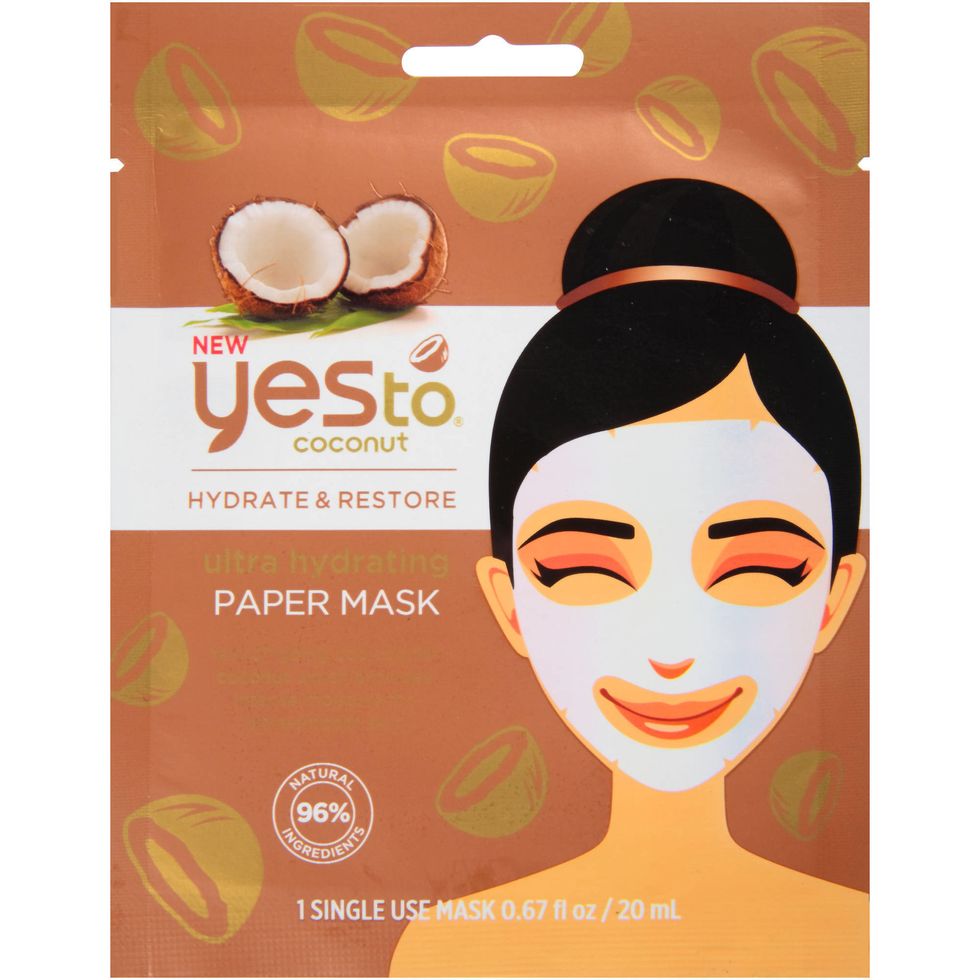 Yes to
For another short burst of hydration, the Yes to Coconut Ultra Hydrating Sheet Mask provides moisture as well as soothing properties. This is particularly helpful after spending a day in blustering winds. It's made of 100% cotton and is designed for dry skin; but be aware that if your skin is so dry that it's damaged, then applying any sheet mask can tingle or even burn upon application. In that case, you might want to apply a natural oil or aloe vera gel to let your skin heal before applying any chemicals!

4. First Aid Beauty Hello FAB Ginger & Turmeric Vitamin C Jelly Mask, $ 32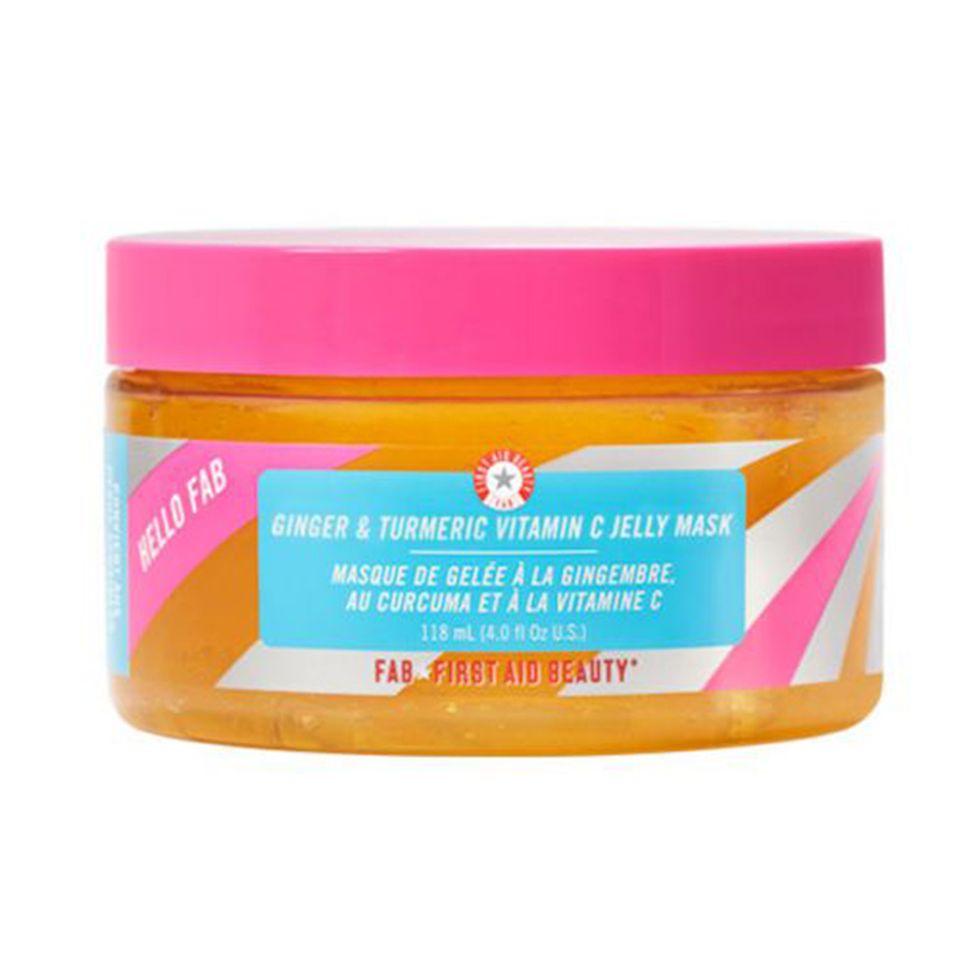 First Aid Beauty
For a more in-depth skin treatment, First Aid Beauty combines the brightening powers of vitamin C with the soothing powers of ginger and turmeric. A 4 oz. jar has multiple applications of the cooling jelly; leave it on for 10 minutes and then rinse with cool water. Using it three times a week calms inflamed skin while providing a boost of hydration.

5. Dr. Jart+ Dermask Jet Brightening Solution, $9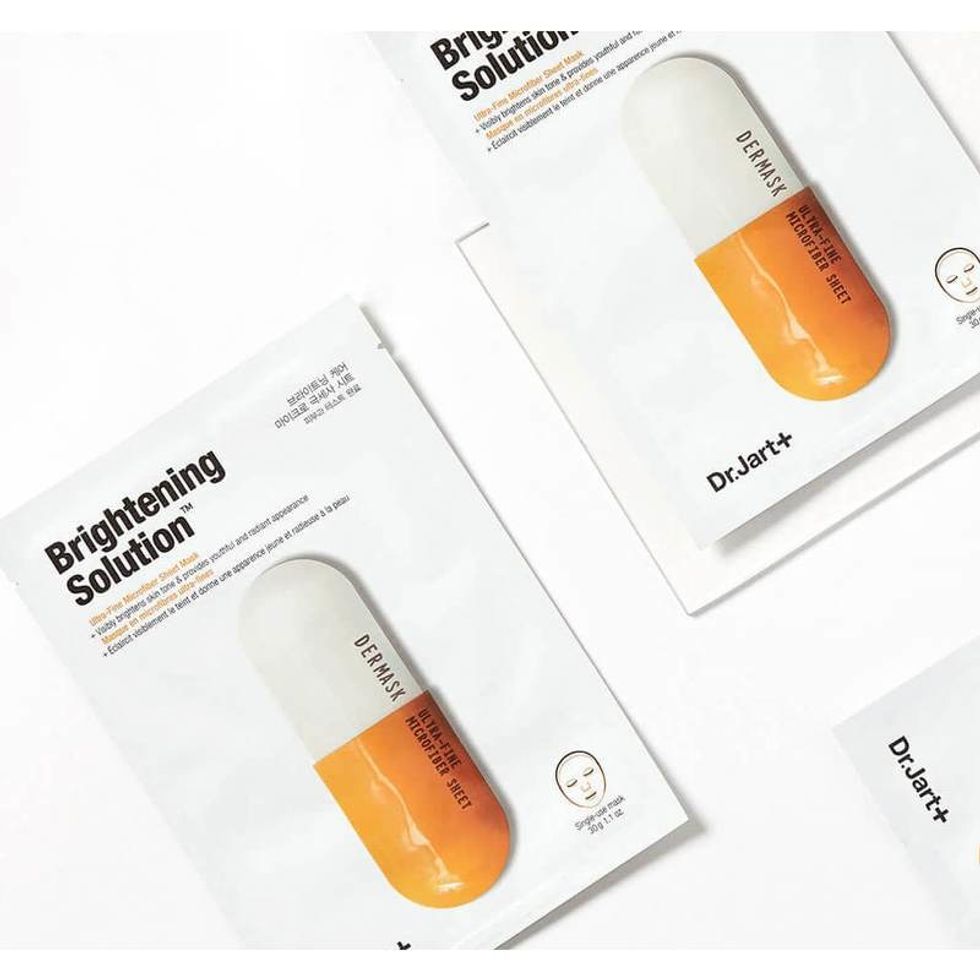 Dr. Jart
Another Korean skincare brand noted for its efficacy, Dr. Jart's Brightening Solution mask targets dull skin and uneven texture, as well as acne and blemishes. Leave the mask on for 15-30 minutes in order for the antioxidants and niacinamide to gently exfoliate and hydrate the outer layer of skin.

6. M-61 Vitablast C Serum Pad, $38 for 10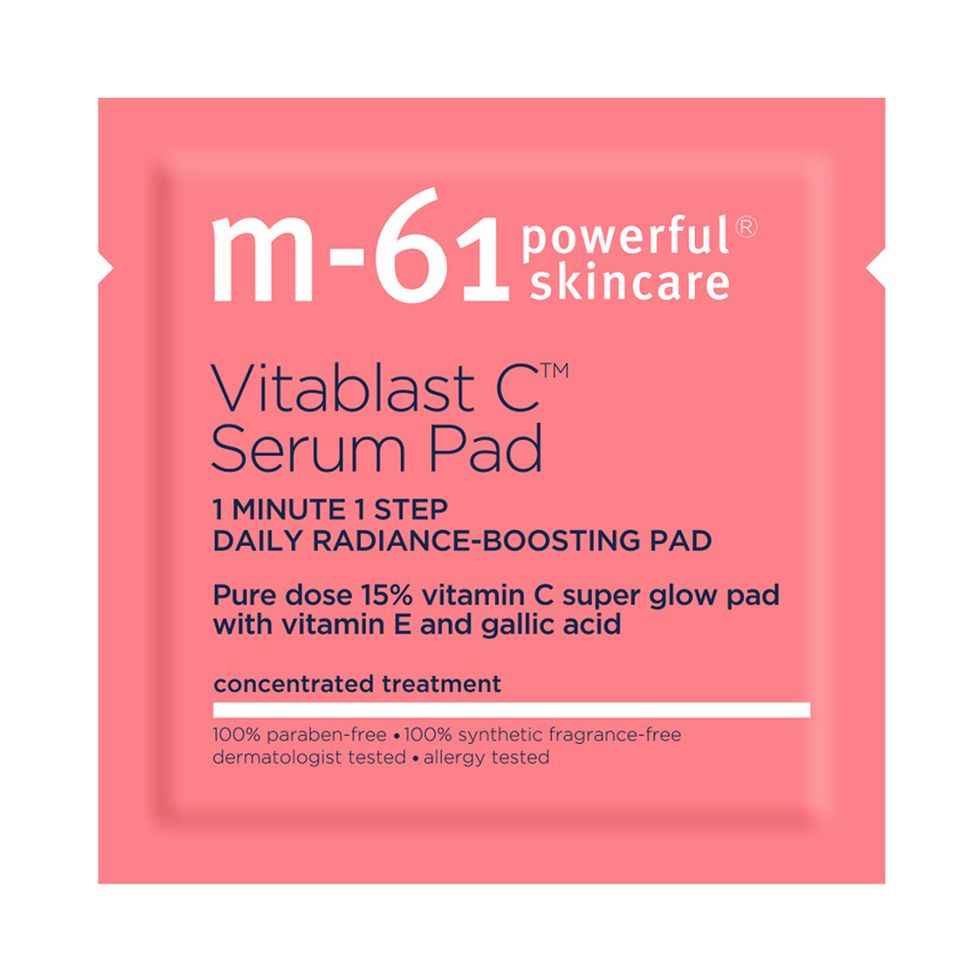 Vitablast
While this isn't a traditional mask, these serum pads provide the benefits of face masks by adding one quick and easy step to your nightly routine. Sold in packs of 10, Vitablast C Serum Pads provide easy, one-minute applications of vitamin C, vitamin E, and antioxidants like gallic acid. Simply treat your skin with gentle swipes of the pad every night, and your skin slowly brightens with each treatment.

7. Peach and Lily Reset Button Soothe + Restore Sheet Mask, $6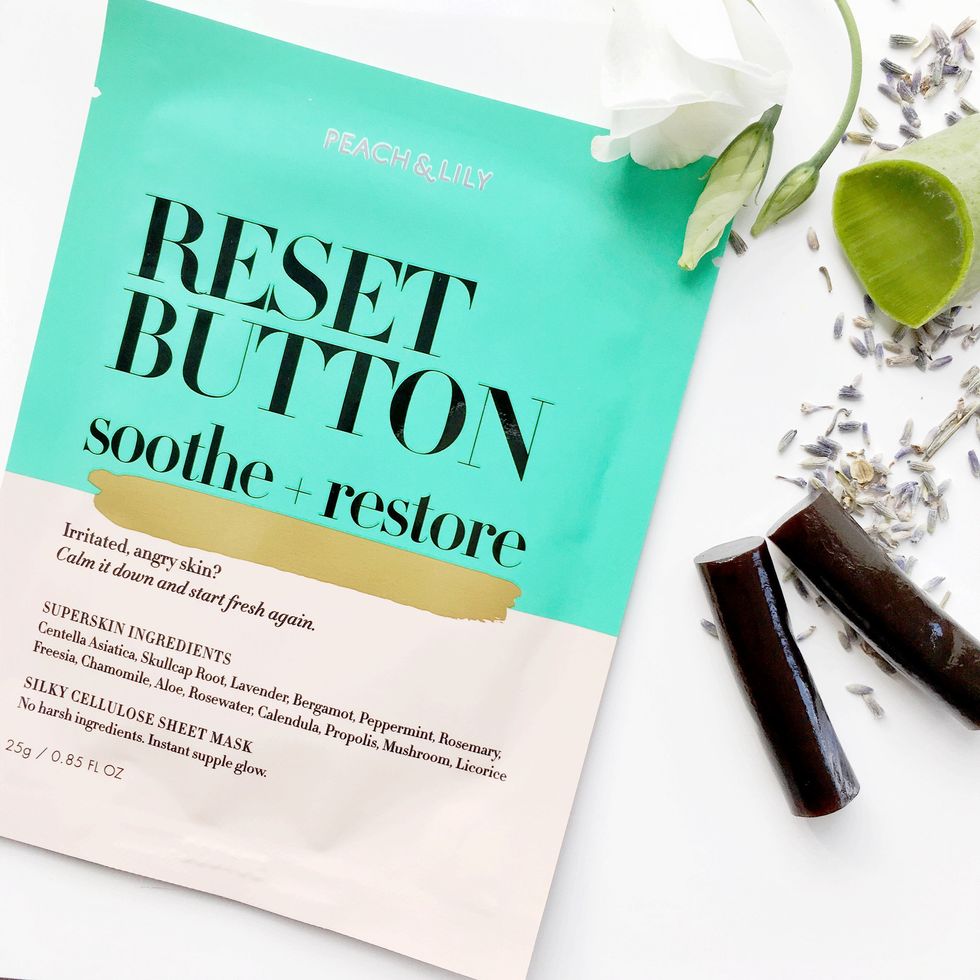 Peach and Lilly
Leave this mask on for 15-25 minutes to allow the plant-based ingredients to moisturize and calm skin. Free of fragrances or alcohol (which can dry out and irritate many skin types), natural ingredients like lavender oil and chamomile extract impart anti-fungal and antibacterial properties to prevent breakouts while protecting the skin from damage.