Homemade muffins make a delicious mid day snack and even a tasty way to start your mornings. They can be light and fluffy or dense and hearty. Some are savory and others are sweet. You can even get away with sneaking healthy ingredients like walnuts, zucchini, and carrots into muffins you're kids will go crazy for. They're the perfect treat to throw in a lunchbox or for snacking on between lunch and dinner.
The best part about the recipes below is that they're all vegan. These easy to whip up recipes are free of eggs and all dairy. Some of them are also gluten free and naturally sweetened with ingredients like maple syrup and applesauce instead of sugar. We found delicious vegan alternatives to classic muffin recipes like banana chocolate chip, lemon blueberry, apple carrot, and double chocolate chunk. And we've included the most decadent vegan muffin recipe we could find: cranberry, orange, pistachio muffins topped with a vegan vanilla cream!
Here are 5 great vegan muffin recipes to indulge in:
Vegan Gluten Free Lemon Blueberry Muffins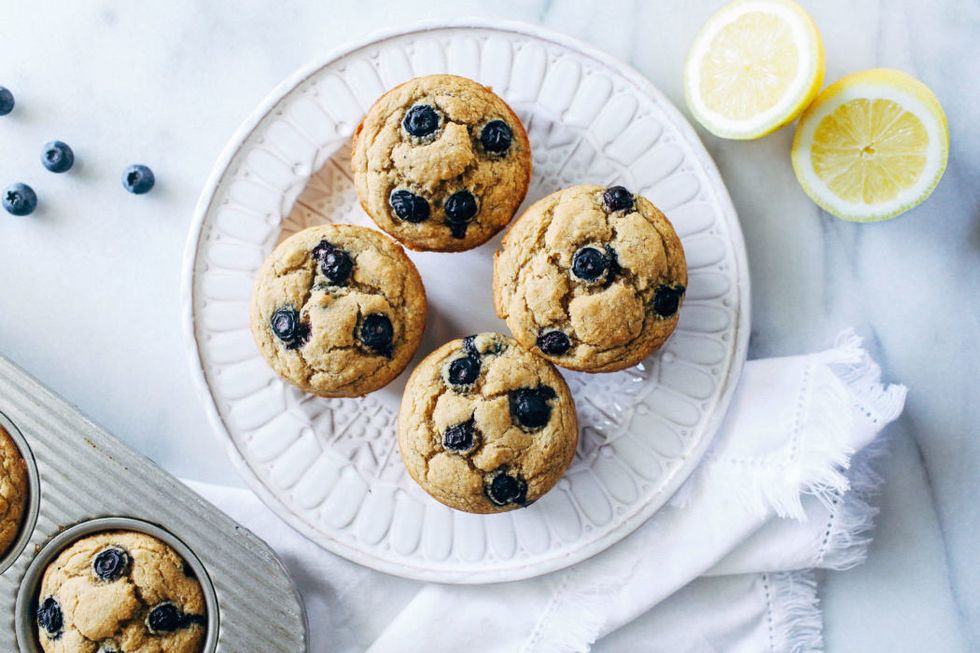 Vegan Blueberry Muffin RecipeMaking Thyme For Health
Not only are these lemon, blueberry muffins vegan AND gluten free, they're also oil free and naturally sweetened with applesauce and maple syrup. Oil is substituted with tahini and sesame seed paste but you can also use cashew butter or melted coconut oil to get a similar consistency. You can use either fresh or frozen blueberries in this recipe, just make sure you thaw the frozen berries before adding them to the batter.
This vegan muffin recipe makes a healthy breakfast or snack since it's free of flour, oil, and sugar. It's also full of heart healthy flaxseed. Add a dab of soft butter and drizzle with a little bit of honey.
Vegan Banana Chocolate Muffins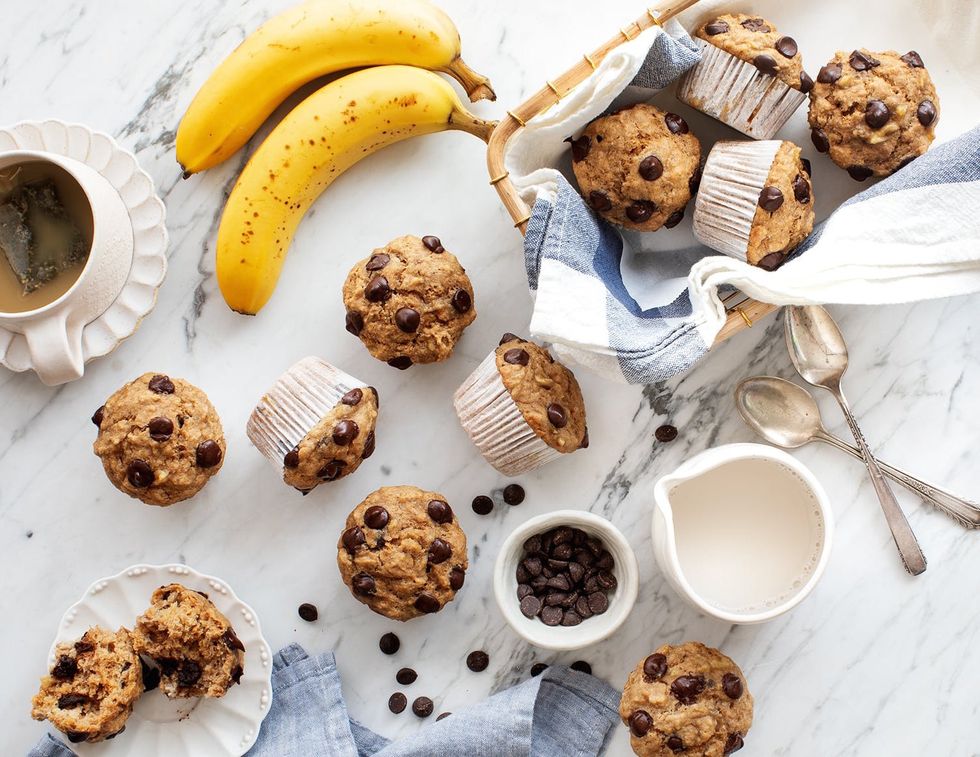 Vegan Banana Chocolate Chip Muffin RecipesFor Love and Lemons
Banana chocolate chip muffins are a childhood classic. This vegan muffin recipe from For Love and Lemons gives them a healthy makeover without sacrificing any flavor. They're sweetened with maple syrup, vanilla extract, and vegan chocolate chips. While this recipe calls for almond milk you can also substitute for your favorite plant based milk alternative instead.
Vegan Gluten Free Apple Carrot Muffins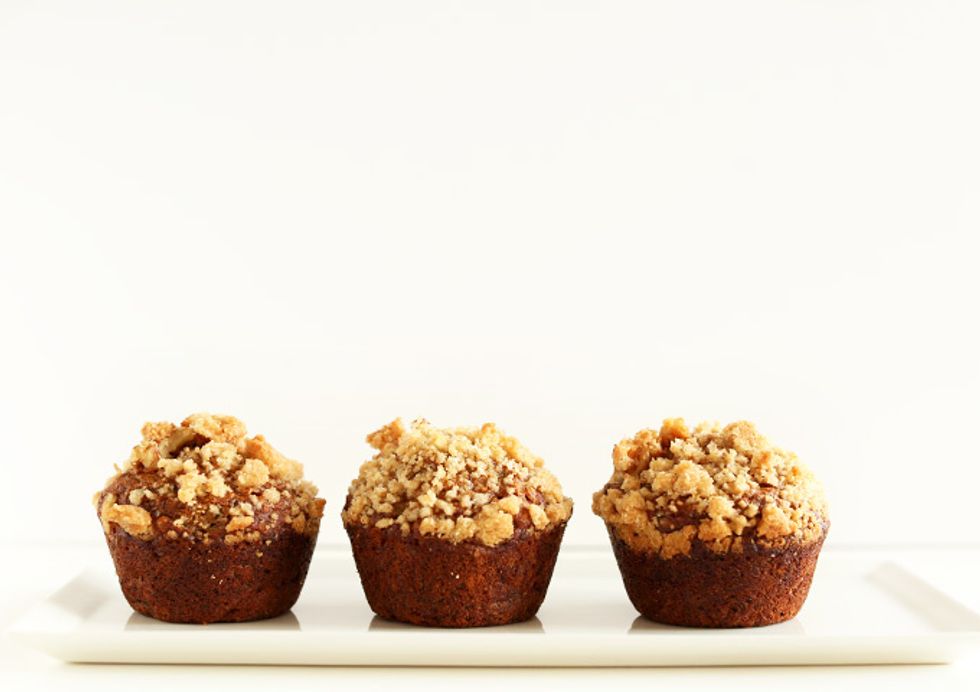 Vegan Apple Carrot Muffin RecipesThe Minimalist Baker
The minimalist baker is known to deliver delicious healthy, but indulgent recipes. This vegan carrot, apple muffin recipe is no exception. They're sweetened with mashed bananas, applesauce and shredded carrots and loaded with omega rich walnuts for extra healthy fat and protein. The best part about this tasty recipe is that you can make it using only one bowl and get them in the oven within 15 minutes!
Vegan Double Chocolate Muffins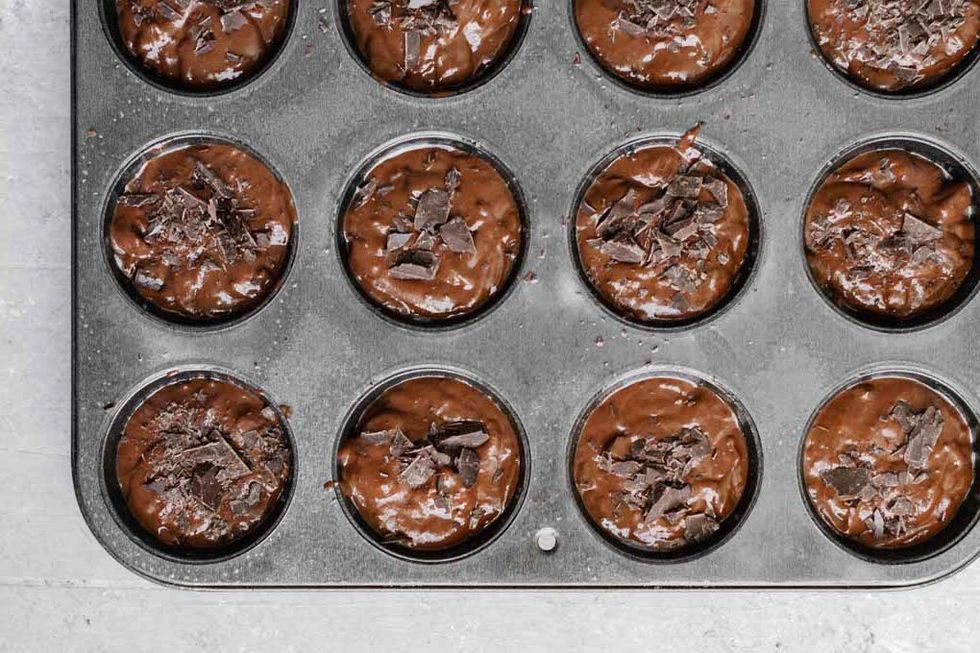 Vegan Chocolate Muffin RecipesThe Curious Chickpea
This one is for the chocolate lovers out there. Vegan chocolate muffins are a healthier alternative to digging into a sweet brownie. This double chocolate vegan muffin recipe from The Curious Chickpea uses dark chocolate chunks instead of traditional chips and also adds sweetness (and extra potassium) with a mashed ripe banana. Serve them with extra dark chocolate shavings and a dollop of vegan whipped cream or aquafaba.

If you're craving a decadent brownie try making this vegan chocolate avocado brownie recipe.
Vegan Cranberry Orange & Pistachio Muffins w/ Vanilla Cream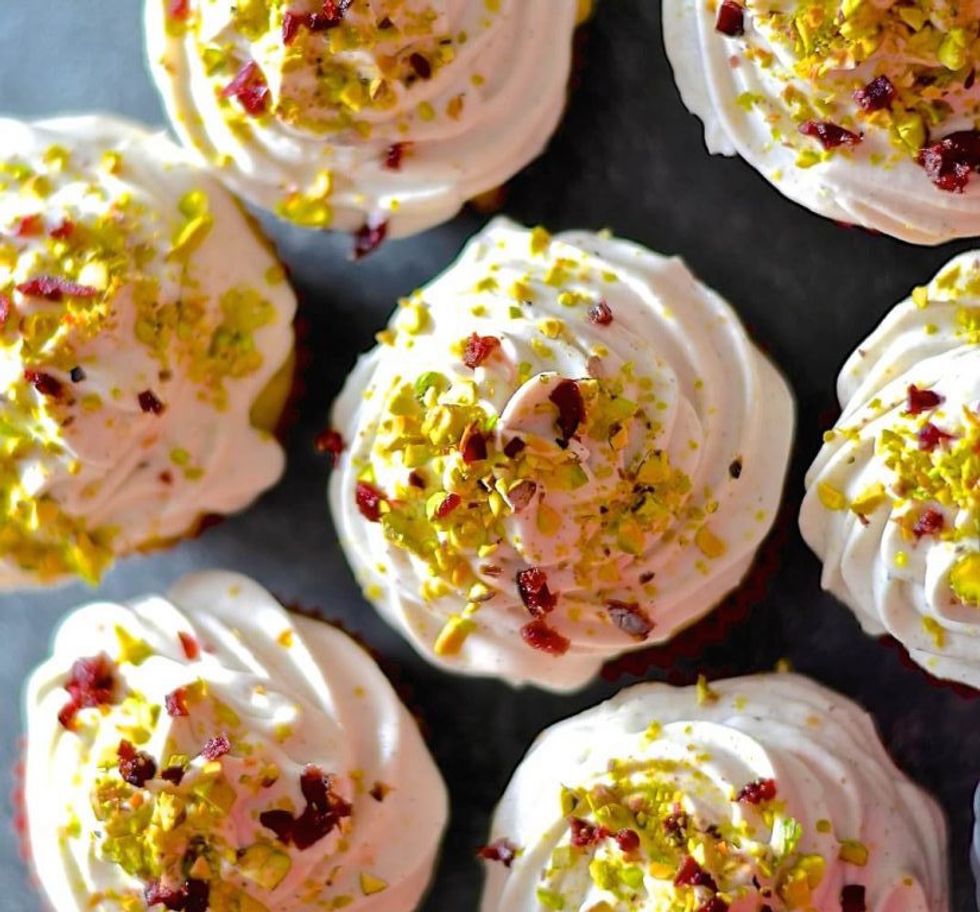 Vegan muffin recipeA Virtual Vegan
These light, fluffy vegan muffins are full of red, juicy cranberries and a surprising crunch from chopped pistachios. The cranberries are soaked in orange juice to give them a juicer flavor and added sweetness. The vanilla bean cream is made from full fat coconut milk although you could also substitute for aquafaba if you don't have any coconut milk on hand.
Top these beautiful vegan muffins with chopped pistachios and dried cranberries. They're the perfect treat to make for a birthday party or festive celebration.