Summer outfits can feel a bit … unimaginative. When it's hot, I don't want to think about what to wear. In fact, I don't really want to wear much but a swimsuit and sunscreen. But when I do have to get dressed, the outfit is usually some basic combination of what I wear all summer on repeat.

But one thing that can instantly distinguish your outfits? The right — or wrong — pair of shoes.
---
Shoes can make or break an outfit. They can take your look from basic and forgettable to Pinterest-ready in an instant.
Tiktok's favorite stylist Allison Bornstein has a theory on how to use shoes to make your outfits feel different and more memorable. She calls it the "wrong shoe" theory. It means spicing up your looks with a shoe that's not as intuitive.
So this summer, instead of reaching for your dirty white sneakers or your chunky black boots, try something new: like a ballet flat.
By this point, summer's hottest shoe trends have been solidified. The Adidas Samba is reigning supreme as the sneaker of the summer. But the dark horse is the humble ballerina flat.
Balletcore was a runway trend last year and — in the spirit of The Devil Wears Prada's iconic scene — finally has made its way to our shelves. Ballet flats are a way to make your jeans and tee feel more feminine or add some whimsy to your go-to summer dress.
There are many shapes and colors making this trend distinct. So don't think it's all pointe and pink pastel. From the coveted Miu Miu flats, The Row's quiet luxury favorites, and edgier models on SSENSE, here are the coolest ballet flats for summer.
All products featured are independently selected by our editors. Things you buy through our links may earn us a commission.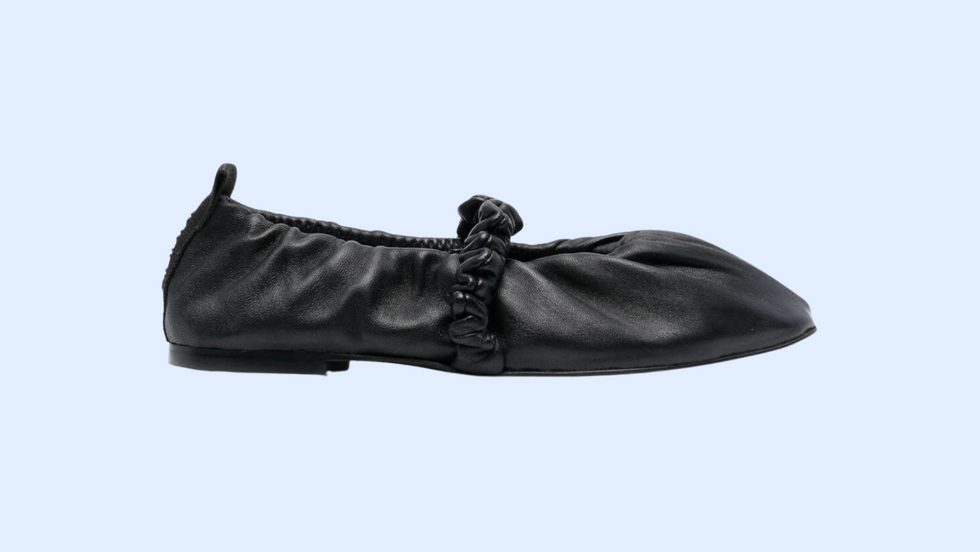 Ganni is the hallmark of Scandi style (think Matilda Djerf). So no wonder they have one of the coolest ballet flats out there. This super lightweight shape and fun scrunchie detail is both laidback and standout. Classic GANNI.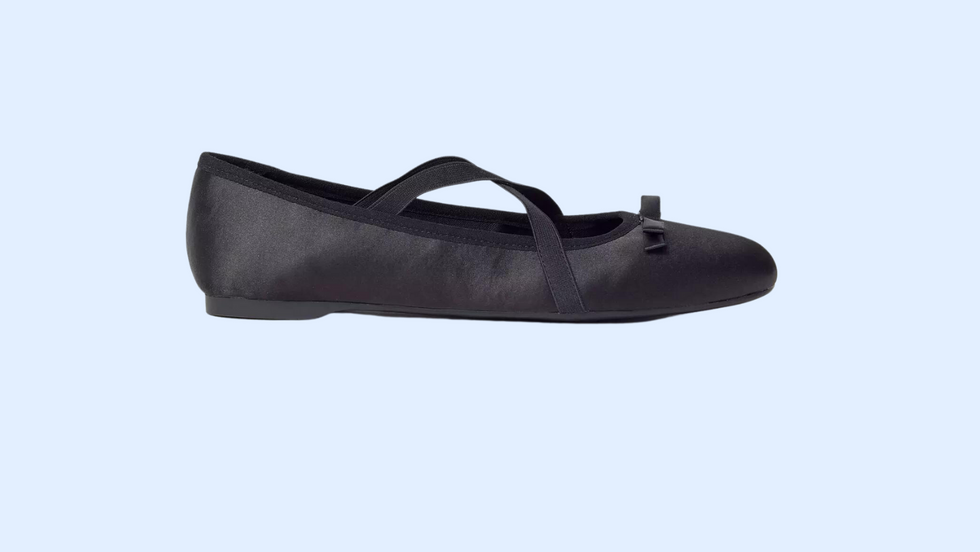 This cute cross-strap detail makes these feel just enough Black Swan without dredging back up any ballet school trauma.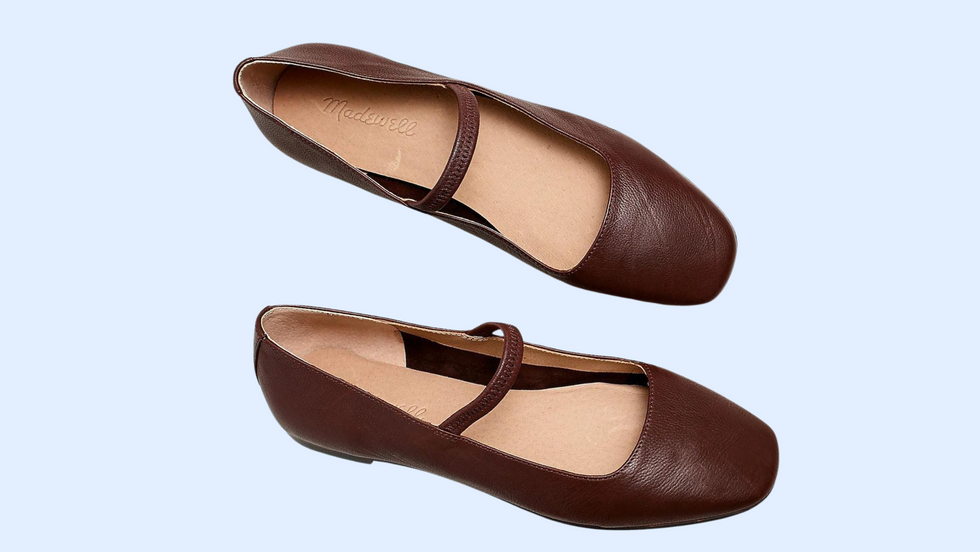 The sophisticated chocolate color make these flats feel somehow French. It's giving Jane Birkin. These dainty and classic shoes will be perfect for transitioning from summer into fall.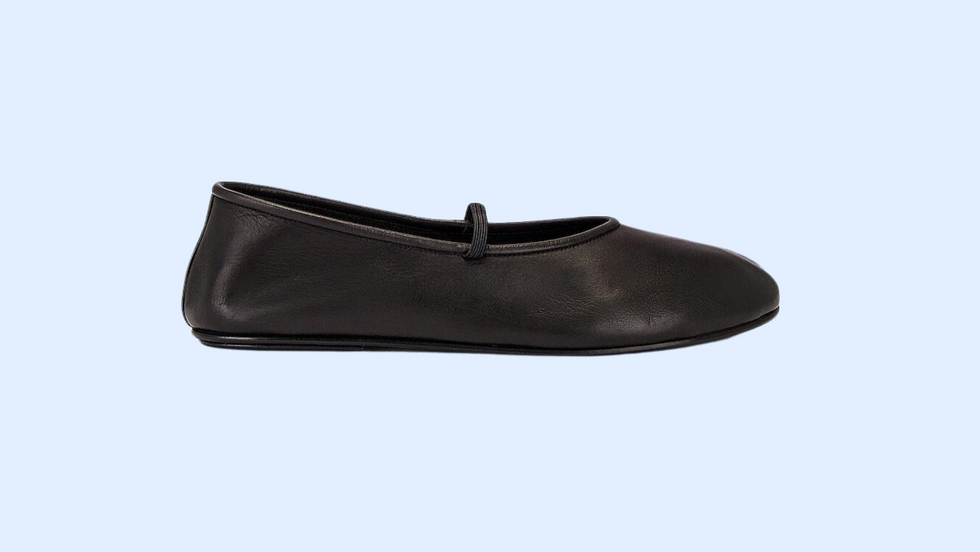 For the quiet luxury crowd, these lambskin leather flats are the highest quality you'll find. If your style icon of the summer is either Sofia Richie or Jennifer Lawrence, save up for these Olsen twin minimalist must-haves.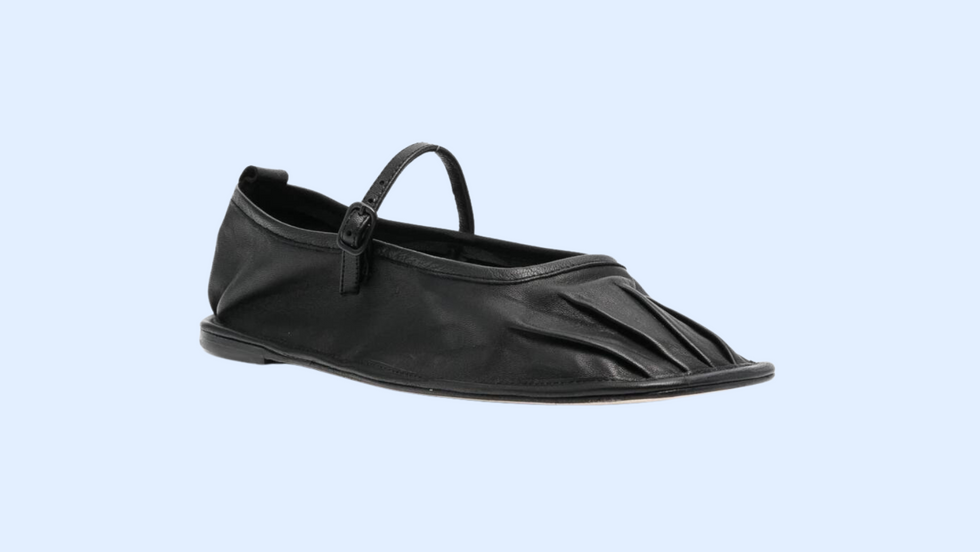 The pleated leather in the front is a fun detail that makes them feel buttoned up, in a fun way. If you're a fan of loafers, these ballet flats have the square toe and structure of the loafer in a more whimsical and flexible shape.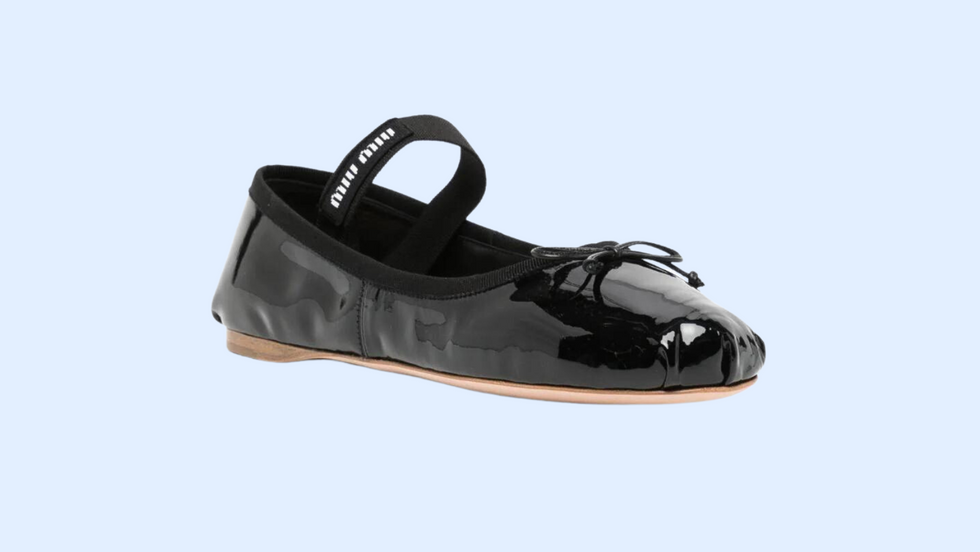 The most coveted pair of the season. Miu Miu has had their hooks in us since the miniskirt combo of 2021 and they have firmly branded themselves as the favorite luxury brand of Gen Z fashion girlies. Every person on the Lower East Side has or wants these ballet flats. And for good reason.