You don't have to avoid grains just because you're gluten-free. Grains like millet, quinoa, buckwheat, and rice are ok to indulge in on a gluten-free diet. But if you're completely against all grain, you might be having trouble finding savory and sweet breakfast ideas that are on track with your diet.
Neurologist, David Perlmutter, MD, and author of Grain Brain, says that gluten and carbs are destroying our brains. He even calls out the healthy carbs like whole grains, claiming that eating too much of them can cause ADHD, anxiety, chronic headaches, depression, decreased libido, and can even lead to the development of dementia and Alzheimers.
The current, average, American diet consists of about 60% carbs, 20% protein, and 20% fat. According to Perlmutter, it's detrimental to our health to change those percentages to 75% fat, 20% protein, and 5% carbs. He recommends following the Paleo Diet and loading up on good fats like avocado oil, olive oil, wild fish, nuts, and seeds instead of indulging in saturated fats that are harmful to heart health. But mainly he's urging people to cut the carbs and go grain free.
His research is controversial and not exactly aligned with other studies, but dialing back on carbs or grains in the morning, and fueling up with protein, fruits, and vegetables instead can help you stay full longer. Starting your morning with a high protein breakfast can lead to less snacking throughout the day and speed up weight loss.
Here are 7 delicious, hearty breakfast recipes, all completely grain free:
Company Eggs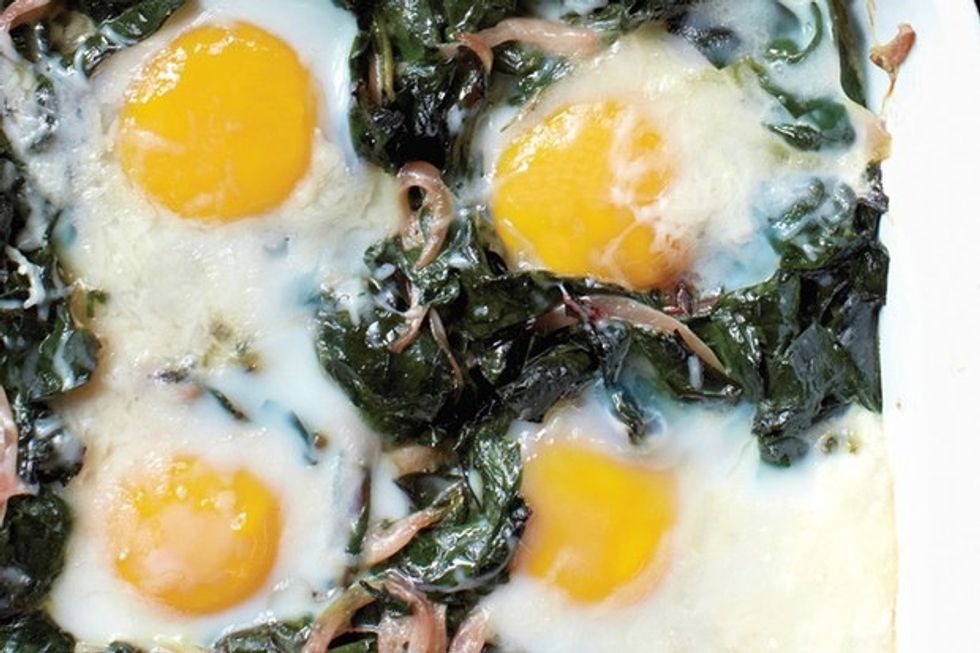 Easy Baked Egg RecipeEpicurious
This company egg bake recipe is perfect to make for brunch if you're feeding a crowd. It's packed with protein and veggies like Swiss chard, garlic, and red onions. You'll even make Perlmutter proud by including fats like organic heavy cream and butter. Just makes sure you take this egg bake out when the whites are still slightly runny. They'll keep cooking on top of the vegetables for a few minutes after you remove them from the oven.
Gia's Chia Seed Breakfast Pudding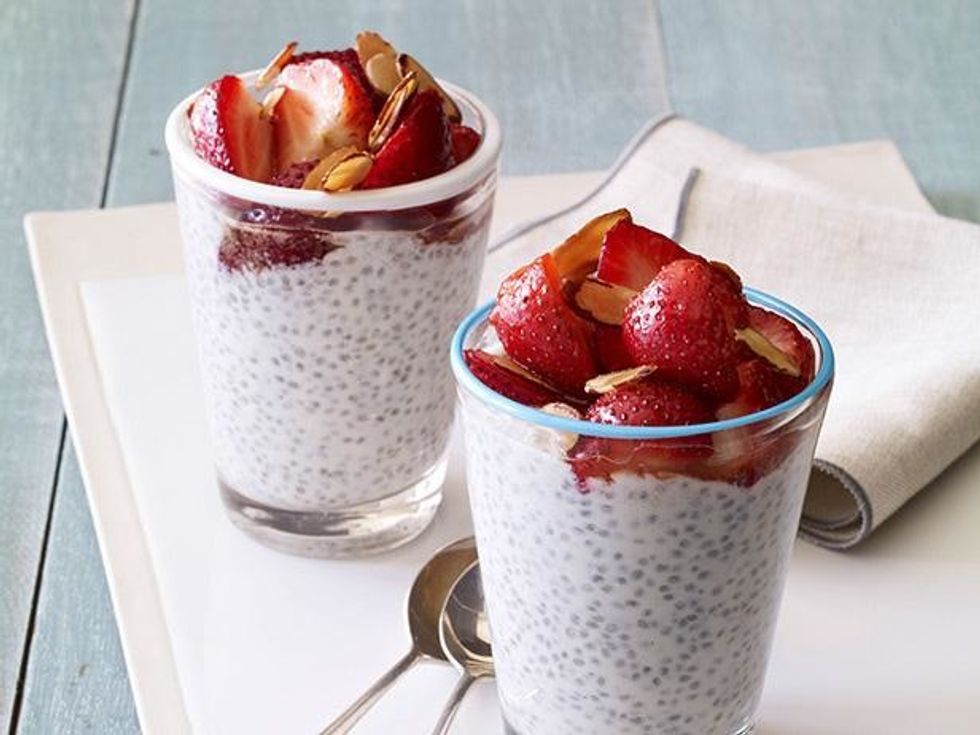 Chia Seed Breakfast PuddingThe Food Network
Chia seed pudding is a protein-rich breakfast that's actually better to make the night before. To get the chia seeds to turn into a pudding-like consistency, it's best to refrigerate the mix overnight. You can combine the chia seeds with whole fat yogurt or even substitute for your favorite plant based milk alternative. When the pudding is ready in the morning, top with almonds, strawberries, and maple syrup.
Gingerbread Cookie Smoothie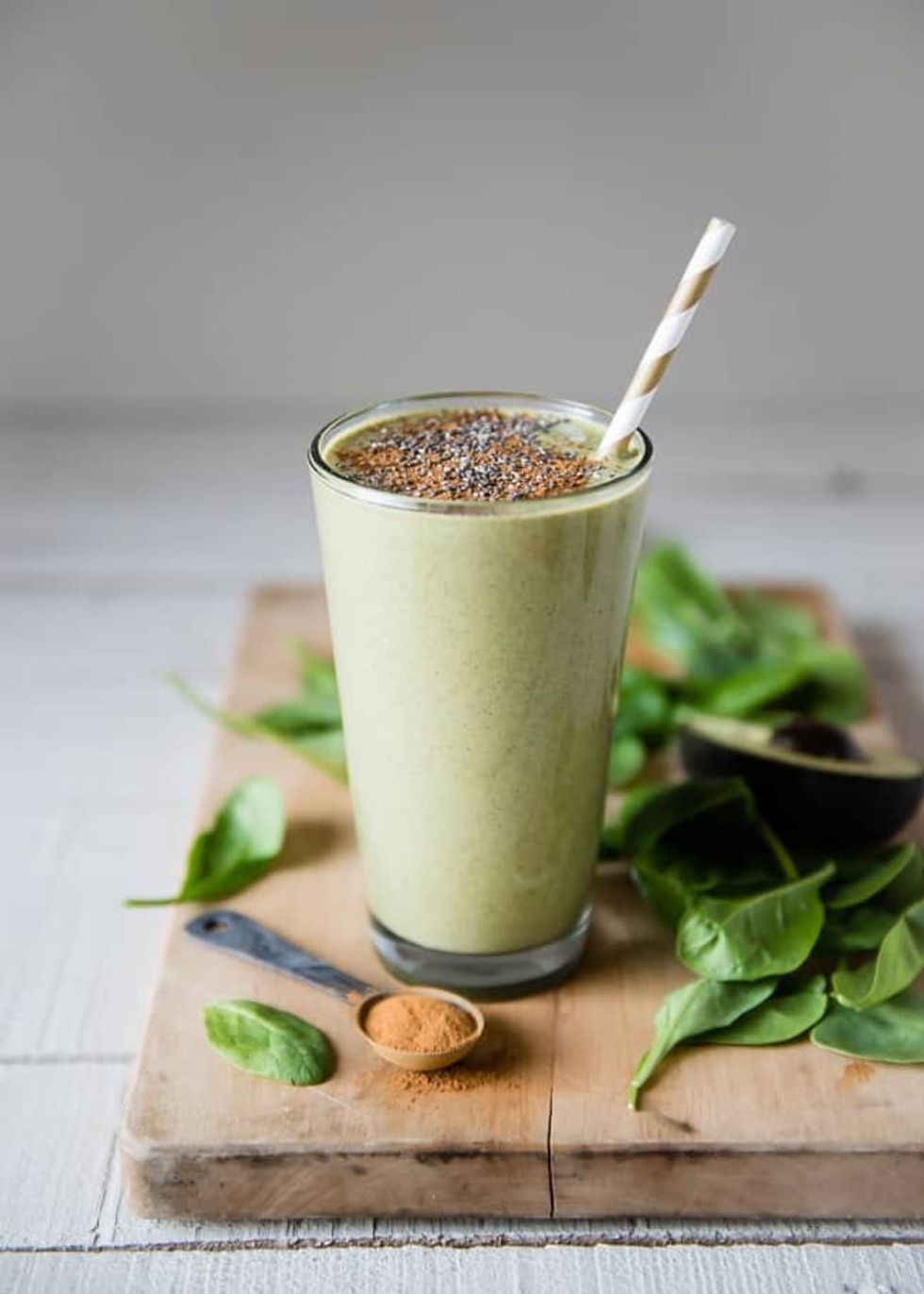 Avocado Breakfast SmoothieHello Glow
Although the name of this grain free breakfast smoothie sounds like a dessert, it's actually a healthy way to start the morning. It's made with cashew milk, avocado, spinach, almond butter, ground flaxseed, cinnamon, and a dash of stevia. If you want to make this smoothie even heartier try adding ½ a banana. Although the fats from the almond butter, cashew milk, and avocado are sure to fill you up.
Avocado, Spinach, and Chevre Scramble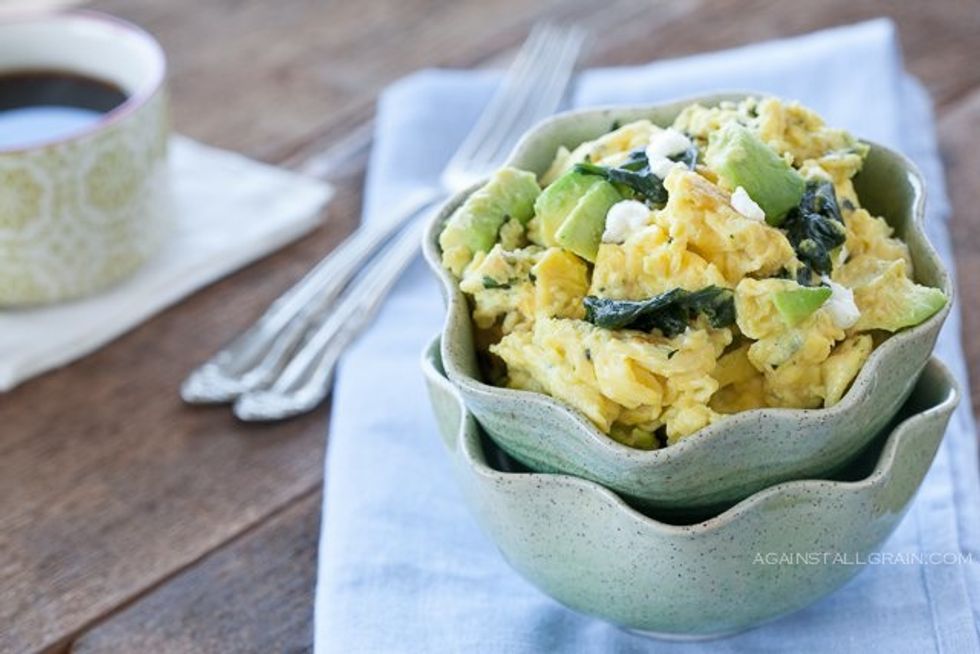 Palea Breakfast Recipe: Spinach, Avocado, Scramble Against All Grain
If you're living a completely grain-free life, Against All Grain, is a great resource for healthy paleo breakfast, lunch, and dinner recipes. This avocado, spinach, and goat cheese omelette is easy to whip up and is Paleo compliant. You can use organic grass fed butter, ghee, olive oil, or even avocado oil.
Best Coconut Pancakes
Best Grain Free PancakesDelish
Grain or gluten free and worried you'll never be able to indulge in pancakes again? Luckily these fluffy, pancakes are made from coconut flour! Gluten-free, grain-free, or just looking for a healthy pancake alternative, you're going to fall in love with this recipe. The coconut flour actually gives the pancakes a nice, unique taste and is high in fiber and protein.
Simple Frittata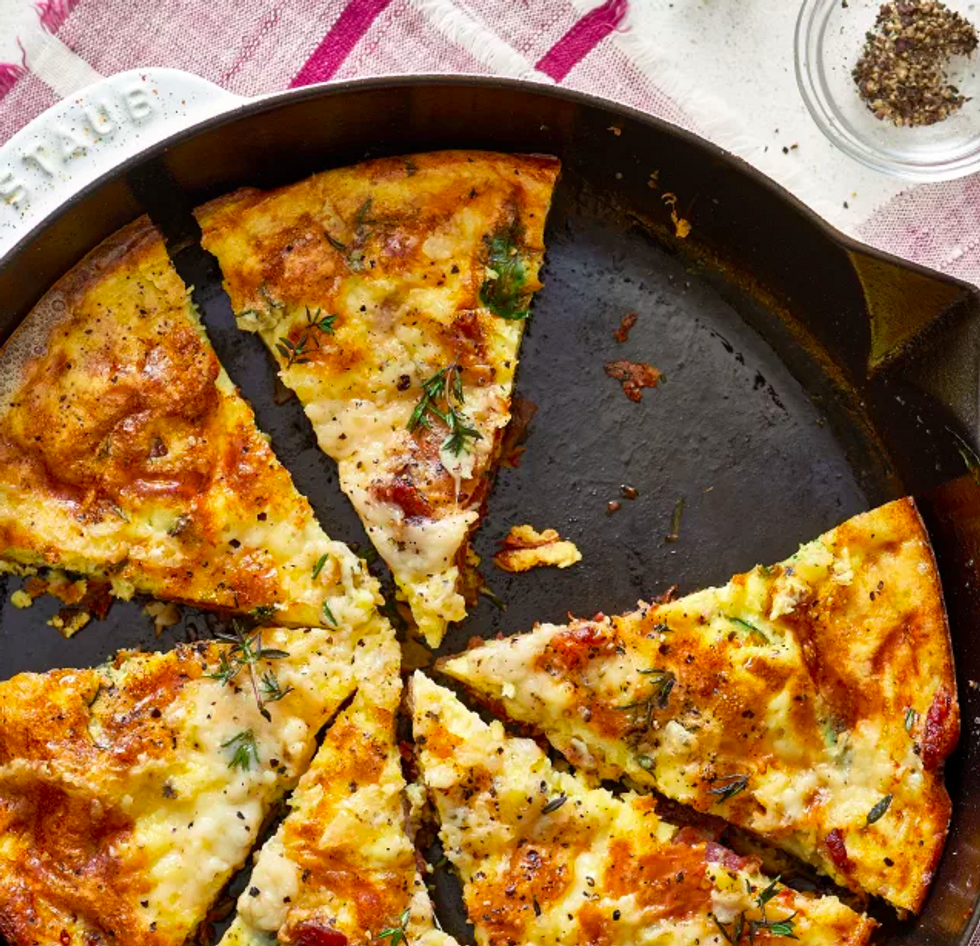 Best Simple Frittata RecipeThe Kitchn
Frittatas are another great dish to make for a big brunch or even when you feel like serving breakfast for dinner. If you've been intimidated by frittata making in the past, don't be. This recipe from The Kitchn is easy to follow and will help you make the perfect, savory frittata. It's made with bacon, potatoes, gruyere, and thyme, but you can easily sub for your other favorite egg fillings instead. Serve it with a side salad and you've got a complete breakfast, lunch, or dinner recipe.
Simple Grain Free Granola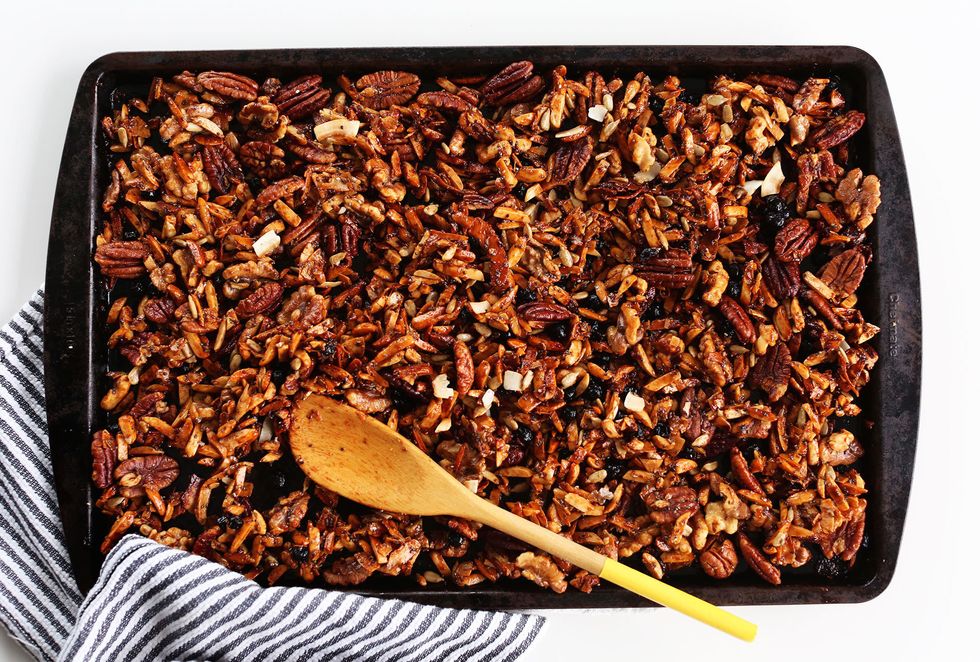 Grain Free Granola RecipeThe Minimalist Baker
You can still enjoy granola even when you're avoiding grains. This 10 ingredient granola recipe from The Minimalist Baker is made with nuts, seeds, dried berries, and coconut flakes. It's packed with healthy fats, omega 3's, and protein. It's also naturally sweetened with coconut flakes and maple syrup. Make a big batch at the start of the week, and you'll have a healthy grain free breakfast ready to grab on the go.