Stop Throwing Plastic Away Into The Ocean With cleancult
It's 2020, and plastics have now been ingested by half of all sea turtles on Earth. That seems impossible until you understand that 8 million tons of plastics enter our oceans every single year.
That happens when nearly 40% of the plastic produced every year is made for packaging, destined to just be thrown away (and make its way to the big blue) in the first place.
Plastic consumption and production are supposed to double over the next decade, and if we want to protect our sea siblings, we need a full overhaul of the system.
But on a more individual level, there are some things we can do. This global consciousness has made its way to every industry - including the cleaning industry.
There are plenty of major players in the market who are developing biodegradable, eco-friendly formulas - like Mrs. Meyer's, Seventh Generation, and Aunt Fannie's. With natural, safe, effective ingredients, and the absence of GMO's and parabens, they're fantastic cleaning agents.
However, with plastic packaging, they still add to the mass production and discarding of plastics. The plastic bottles from eco-friendly companies and non-eco-friendly companies end up next to each other in The Great Pacific Garbage Patch, which is currently about twice the size of Texas (and growing daily).
Recycling is fantastic, but when we can't guarantee that plastics will be reused, it's time to pivot to getting rid of them completely.
Enter cleancult: a natural cleaning brand that's taking sustainability one step farther than their competitors.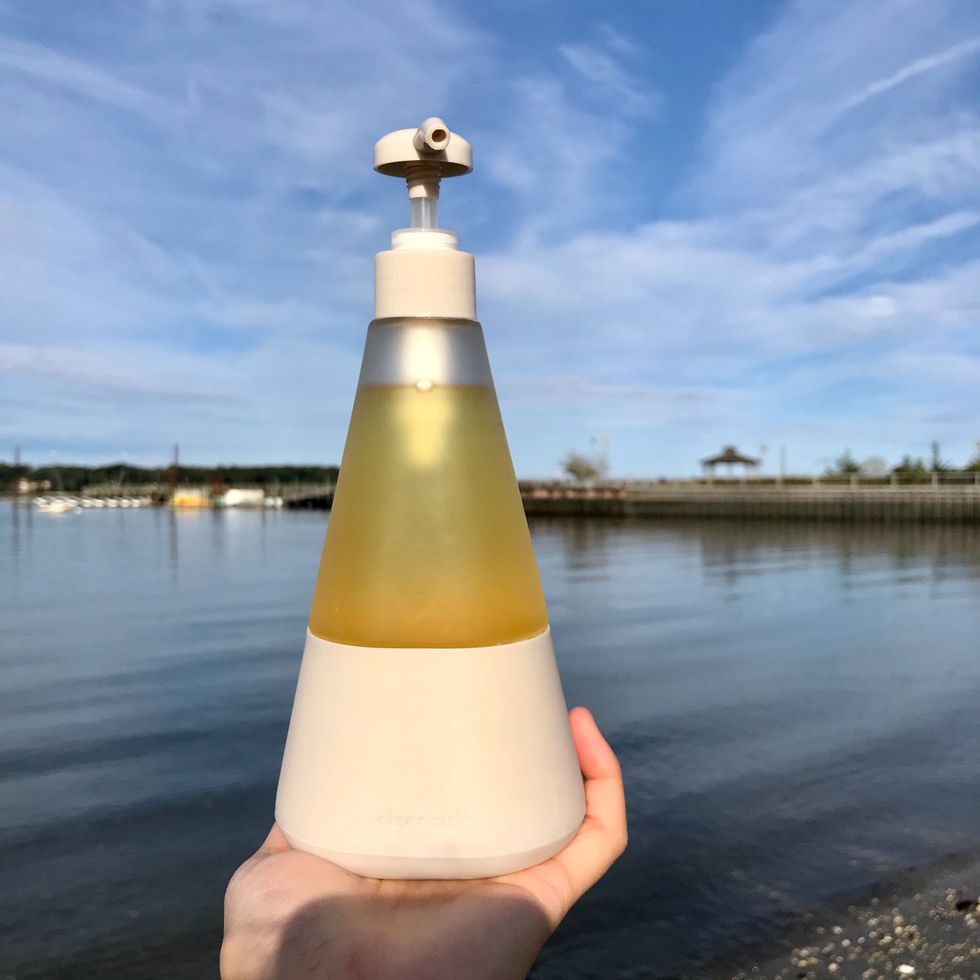 Not only do they use natural essential oils in the place of carcinogenic chemicals for their products, but they pioneer a refill program that eliminates the need for plastic. They offer beautifully designed glass bottles, in off-white or a mosaic of colors meant to house their soaps, detergents, and cleaners.

Switching to their reusable bottles alone results in a reduction of over 80% in plastic use. Once you commit to your glass bottles, you'll start getting refills in 100% biodegradable milk cartons! They're brightly colored and come in plastic-free packaging.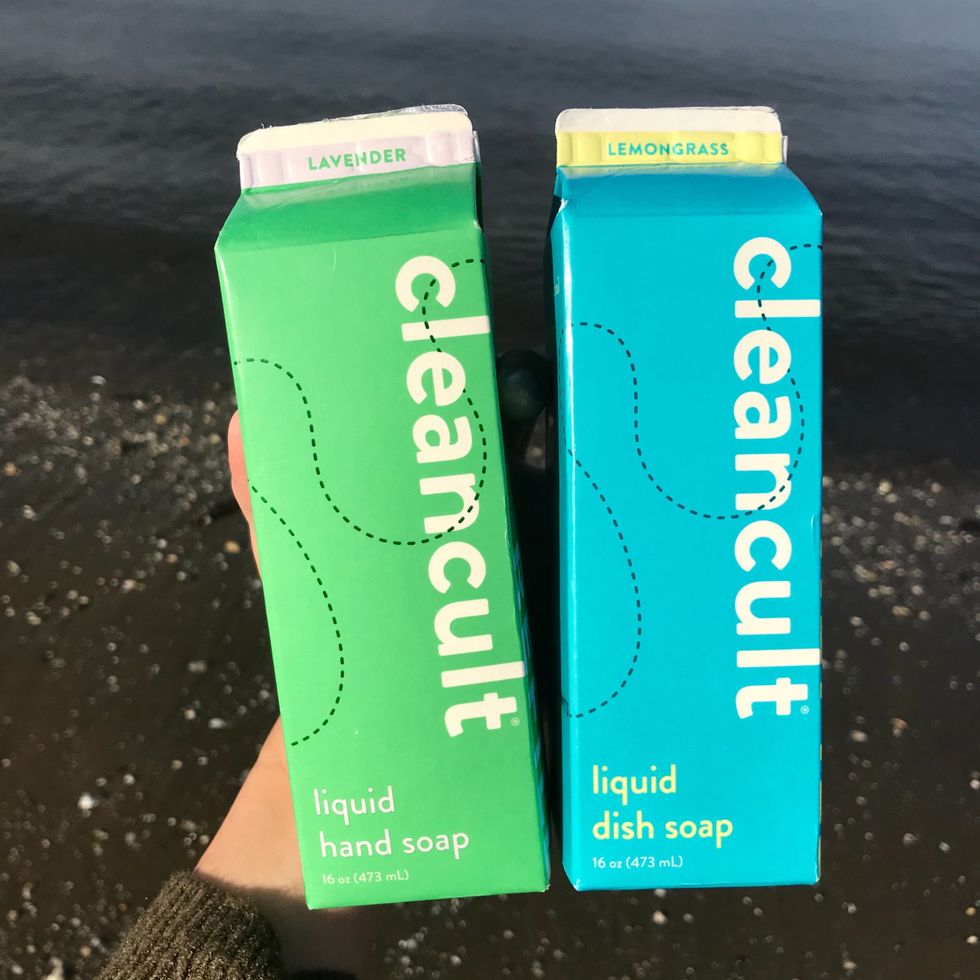 The cleaners are highly efficient, meaning you're not wasting a ton of product trying to do what just a little bit of toxic product can do.

They also smell great thanks to the lack of carcinogens and the abundance of coconut oil, aloe juice, and essential oils like lemongrass and lavender. That also makes them friendly for kids, pets, expecting parents, and anyone sensitive to harsh products.
You can choose your frequency for refills - you won't be locked into a monthly plan, obsessively cleaning at the end of every month just so you don't waste anything. cleancult has a quiz you can take to determine your cleaning habits and approximately how quickly you'll go through their products. They recommend a plan based on your answers that you can easily customize.
Switching to sustainable products, unfortunately, means a lot of reading - finding out who's actually green and who just claims to be. We're confident that cleancult's one to trust - they're upfront about all of their sustainability efforts and shortcomings, and their products are incredible. There's tons of information on their website about the impact they're having on the environment as well as what specifically makes up their natural products.
Reducing plastic waste in our oceans is a monumental yet incredibly necessary task, and everybody's contribution is needed. Take the first step to doing your part today.
LIMITED TIME ONLY: Our friends at cleancult are extending a special offer to our readers. Follow this link to get 20% off your bundle + free shipping!