Libra season is here. And, like always, it came right when I needed it. Virgo season hit me hard. Here's my confession: I canceled plans the first weekend to sit at home, get my life together, and make a lot of lists. It might sound a little crazy, but that's what I was called to do. Don't blame me; blame the stars.

---
But now the stars are calling me back from girl-bossing too close to the sun and begging me to get back out into the world. My phone is blowing up with "are we still on for…" and "wanna grab brunch this weekend?" texts already. And, when I get a chance to reply, I will say yes, yes, yes! Libra season is social, it's fun, it's flirty! So embrace that energy until the cows come home (the proverbial cows: moody Scorpio season, which is around the corner).
But Libra season comes with its own sense of woes, wants, and worries. As a sign, the Libra is about justice. Think of the Libra placements in your life. They're often so great in social situations because they're great mediators. But, at its worst, this manifests into people pleasing and self-sacrifice for the sake of social harmony. And while their fair-mindedness is an admirable quality, it often leaves them indecisive and unable ever to find the "best" option.
And with this energy in the air, while Mercury is still in retrograde messing with communication, there are just as many opportunities for social snafus as there are for self-actualization.
But fear not! Your Astrology Agony Aunt is here to answer all your questions — both existential and material — and do your internet scouring for you. Whether you're looking for advice or the perfect outfit to wear to your favorite Libra's birthday bash, I got you.
All products featured are independently selected by our editors. Things you buy through our links may earn us a commission.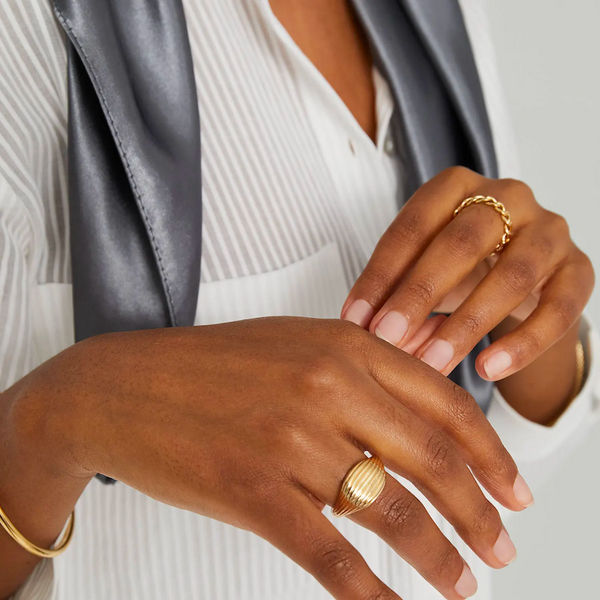 Stack in stylevia Mejuri
Q: Help! I want to wear something fun to my friend's birthday brunch but I don't want to spend a ton of money or resort to fast fashion. What do I wear?
You've come to the right person. You know when you're a kid and you can't find something, then your parent comes in and finds it instantly? Sometimes it takes another pair of eyes to see what's right in front of you. The same rule applies for your closet. Chances are, you already have the perfect outfit — you just haven't found it yet. Pull out all your favorite pieces. Then pull out all the forgotten pieces in the back of your closet.
First, give them a spritz with this yummy cashmere vanilla scented fabric spray by Ashley Tisdale's brand, Being Frenshe. Then, take stock. Any you haven't worn enough? Challenge yourself to mix and match outfit combos you've never tried before. Search Pinterest or Insta or even TikTok for inspo on how to change up what you already have. Then, add some new accessories.
Playing with styling is an easy way to make your closet feel brand new. Arm cuffs were everywhere at fashion week, so stack a few of these from Free People. Then, create a simple but elegant necklace stack with a few Mejuri pieces. Then play with a new trend like the Birkenstock Bostons (or the Amazon dupe), an unexpected pairing with a more put-together look. Suddenly, you'll feel like you have a whole new wardrobe.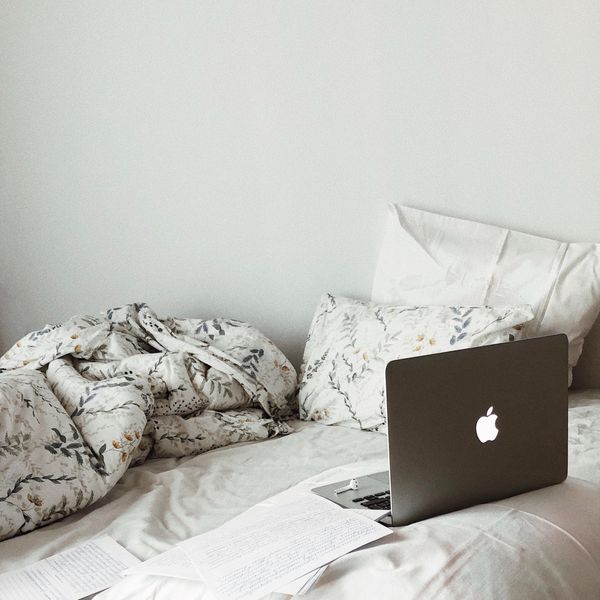 Spice up your dorm roomPhoto by Alexandra Dalidovskaya on Unsplash
Q: I just moved into my college dorm and it's a little … bland. I have all the basics. How can I cozy it up and make it a place potential friends want to hang?
First of all, congrats! I firmly believe the start of the school year is planned with astrology in mind. It starts in Virgo season, when you're most motivated to fill up your planner and get organized. Then in comes Libra season to get you in the social mood. Genius. Take advantage of this playful, stylish Libra energy to get in your own element.
The first step to styling any room, from your dorm to your apartment, is imagining how you're going to live in it. You want your dorm to be a social space? Make sure your new besties have somewhere comfy to sit. Skip the beanbag, try these Urban Outfitters Floor Pillows or these Amazon Meditation Pillows. Then, you need a blanket. This weighted blanket from Plush Beds will get you through the fall and winter.
Then, when everyone's gone and it's just you, chillout in this relaxing robe and soft sheet set from Cozy Earth (or Brooklinen, for a splurge) — they're on sale. Act now.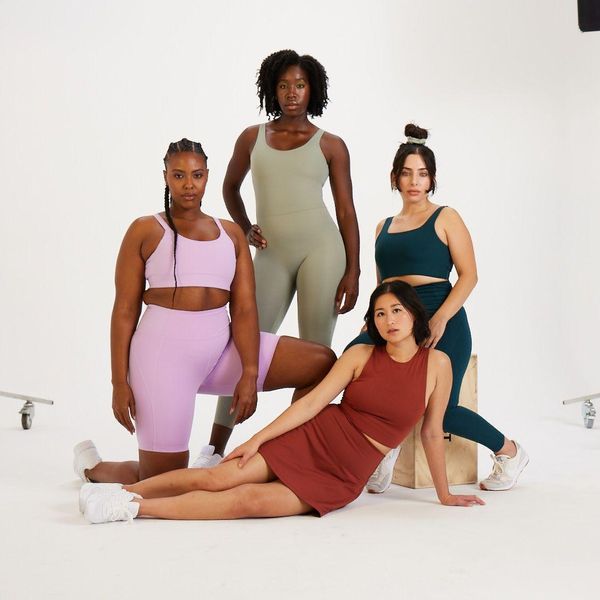 Get your gang together while you still canvia Girlfriend Collective
Q: The weather's still warm! What should I do to make the most of the dog days of summer?
First, make sure you're still wearing sunscreen — and the right kind. Over here, we're Bask Suncare devotees. It's the sexy and cool sunscreen for sexy and cool people. But other brands like Vacation, Sunbum, Supergoop, and La Roche-Posay are also favorites. With that covered, soak in the last drops of summer all you wish.
The last few days or weeks of summer are closing in but you can make the most of them. Your end of summer bucketlist should include everything you've been putting off. First on your list should be a beach trip complete with the ultimate beach reads — might I suggest: Malibu Rising by Taylor Jenkins-Reid or Beautiful World, Where Are You by Sally Rooney.
And, this might be a less relaxing answer, but the best thing you can do for your less-motivated fall/winter self is start up good habits now that you will keep up later. Get back into your Hot Girl Walks and get those steps in. Make it fun by wearing Bala Bangles or rewarding yourself with cute activewear from Outdoor Voices, Athleta or Girlfriend Collective. Or start a more structured home-workout routine with Youtube videos and the Tempo at-home system.
And just get a happy lamp to keep that summer feeling for longer.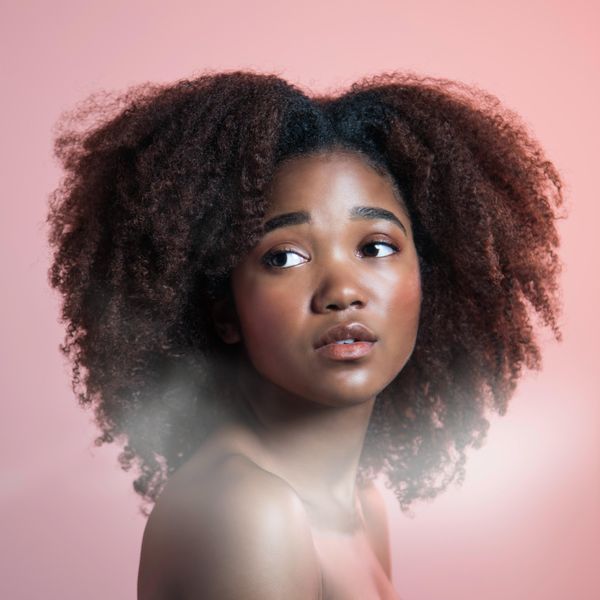 Good hair, here you comePhoto by Jessica Felicio on Unsplash
Q: My hair is losing its summer highlights, and it's already looking more drab and dry. Is there any hope for keeping my low-maintenance summer routine without my hair looking like a mess?
Bestie, I feel you. I'm a clean-look devotee, so low maintenance is the name of my game. My personal hair staples are the Pattern Hair Gel or the Ouai Matte Pomade. Those keep my hair in place with minimal effort.
But I also feel you on the dry, fall strands. When it comes to my hair health, I don't play. The first thing I do come fall is a complete detox with the cult-favorite Aztec Clay Mask. Mix this with ACV and add apply it on your hair like a mask, then rinse to instantly detox your locks of all the built up product residue. Then I follow with the BrioGeo Scalp Scrub to rid my scalp of fall flakiness, and the Cuvee Beauty Conditioner to infuse my strands with moisture (and champagne!). Then I finish with the SWAIR SweatShield Multi-Tasking Hair Protector, which gives me that beachy look while protecting my hair from the environment. It also acts as a heat protectant when I style with my Beachwaver Curling Iron. Your soon-to-be revived locks will thank me!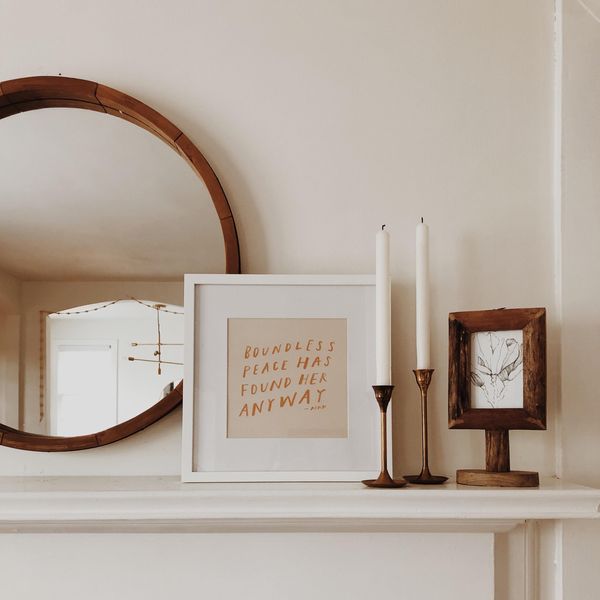 Good decor makes a house a homePhoto by Hannah Busing on Unsplash
Q: Do people still give housewarming gifts? And, follow-up question, what is a good housewarming gift?
I'm a firm believer in the lost art of housewarming gifts! As someone whose love language is gift giving, I love the opportunity to spoil my friends. And, it's less nebulous than birthdays and holidays so I often find it easier to get my besties a fun home decor themed present. When there's a theme, I can stick to it.
I like to consider what my friend will use or see every day. Most of them start their mornings with coffee. For the friend whose not a morning person, gift them a box set of Cometeer Coffee — it's easy, it's frozen, and it's delicious. All they have to do is melt and enjoy. Their mornings just got easier. For my more active friends, I got them Bulletproof Coffee, which has a morning blend that helps you focus in the mornings. I got a pack for myself, too.
I also like to splurge on homewares for my friends. Who doesn't want a Caraway Home cooking set or a Brooklinen Sheet Set? They love me forever and these pricey picks end up being their birthday gifts, too. Win-win. But if you're dying for soemthing more personal, browse the artisanal selections at The Little Market. They have everything you can imagine for thoughtful gifts. And if you're really stuck, get them a candle.