f you're a first-time college student, a newly cohabiting couple, or you're moving in with your crazy brother Toby, having a roommate can be less than ideal. But here's the good news. It means someone's there to help call a plumber when your pipes start spontaneously leaking, and someone's there to check under the bed for monsters. Having a roommate is a test of your ability to tolerate behaviors that you yourself might not follow. Here are some common roommate dilemmas that can be solved with a little patience, understanding, and love.

If your roommate cannot contain themselves…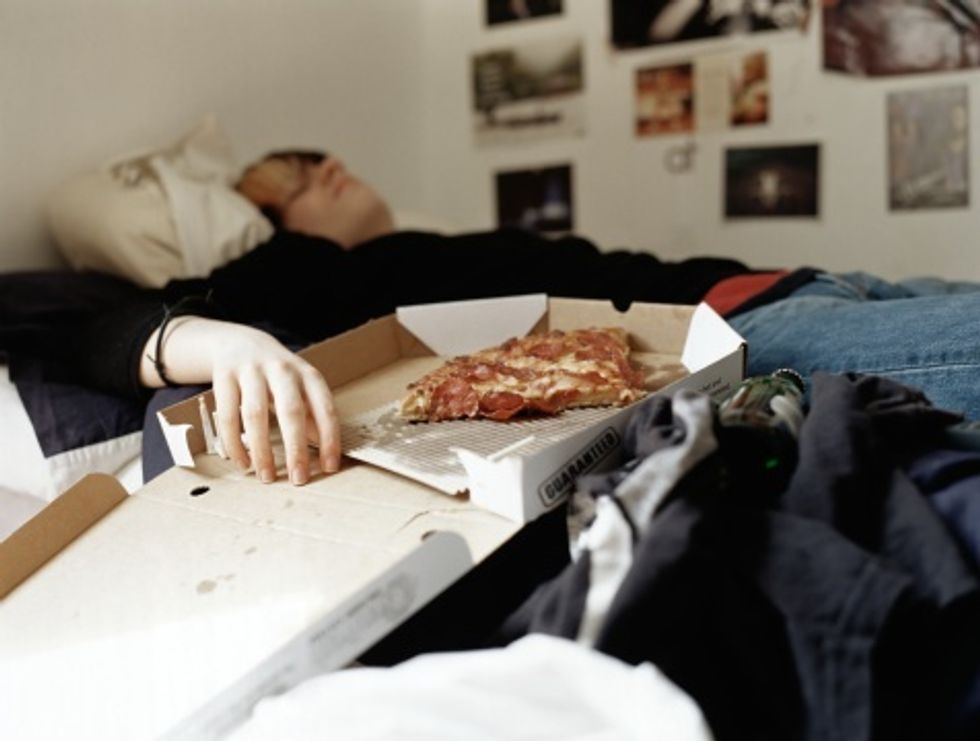 Then get some good old fashioned containers. Like neighboring countries, the boundaries between you and your roommate can sometimes be fuzzy. If you see a dirty sock seeping out of their closet, don't panic. In this situation, it's best to set an example. Suggest an outing to a home goods store and say you've been looking for a filing cabinet, or an ottoman that doubles as a storage container, or a sock drawer! Your roommate may be inspired by your enthusiasm, but test the waters. You don't want to offend them by calling them a slob to their face.
If your roommate loves to have loud, obnoxious guests…
Tell him or her that you are happy to host friends, but advise that your roommate let you know in advance of the gathering. Then, you can plan to get out of the apartment, stay with another friend, or roam the streets aimlessly until the party's over. If your roommate's loud/obnoxious guests are excessive, throw your neighbors or your landlord under the bus, and say they complained. You can also suggest that they go out to a bar, or some place else that isn't your home.
If your roommate leaves all the lights on and appliances plugged in…
Safety is number one. If your roommate is careless and leaves the stove on, sit him or her down and remind them that this cannot happen again. Tell them you have pyrophobia and don't want to burn the place down. If the lights are always on, put a small note by the light switches or on the door. You don't have to be a pest, just conscientious. If it helps, tell your roommate you have personal experience with leaving an iron plugged in all day and it wasn't pretty, and you're just paranoid and could they just please unplug it. Please.
If your roommate gives the keys to randos to sublet…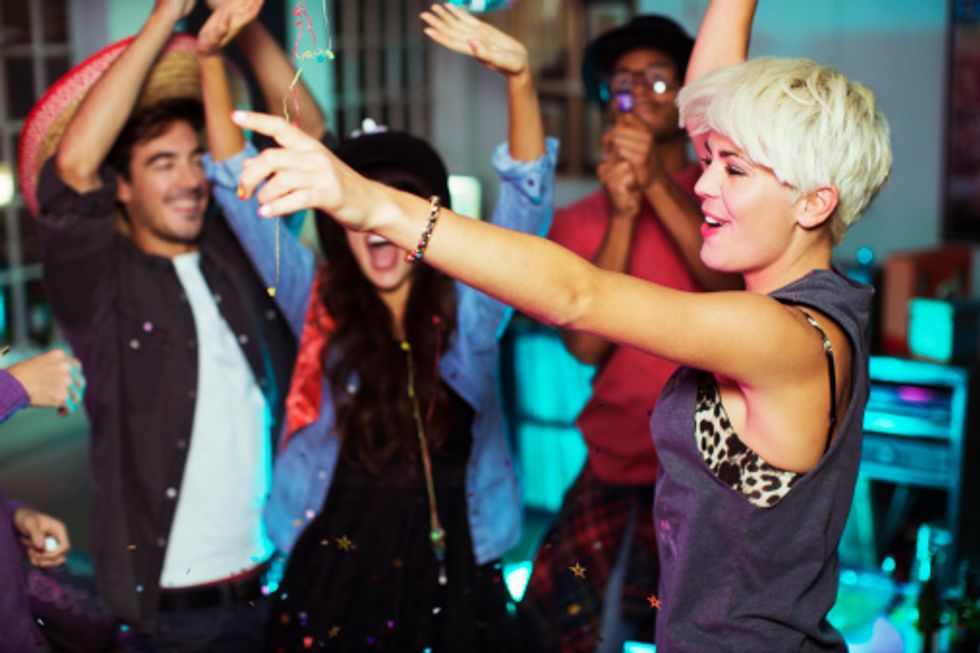 Uh, no. Tell them that this is your home, and not a resting ground for all of the randos that want a place to crash while your roommate is abroad for a month in Barcelona. If anyone does sublet, make sure they have an impromptu interview of 75 in-depth questions about behavior and personality, perform a mental health check, inspect their criminal record, and if everything checks out, we guess it's okay.
If your roommate doesn't pay the rent…
Whoever lives in your home is responsible to play their part. Make sure you have copies of all signed paperwork to refer back to if need be. If you make any other extraneous deals involving money, make sure you have written documentation to avoid the "I never agreed to that" scenario. Be understanding of unexpected circumstances, but make sure they have a plan set in place to fork over the cash. Because you don't want to take on their responsibility.
Not so bad, huh? Having a roommate is a necessary rite of passage. Hopefully, you'll get through it and then realize that for some, it's much better to live alone.