Sometimes being stuck in the lunch hour traffic jam at Sephora is a good thing. It gives you time to re-think the $35 lipstick, $19 dollar concealer, and $28 dollar mascara you just popped into your basket. Next stop, Walgreens.
Faced with the aisles of candy-colored, shiny boxes, bottles and tubes at the drugstore, it's difficult to know which items are fab and which, you know...suck. When it comes to luxury brands, some of the extra cost is just slick packaging, fragrance (or lack thereof), and marketing. However, formulas can also contain higher quality pigments and other raw ingredients and be the result of more advanced technology. Nobody wants cakey foundation, clumpy eyelashes, or a break out that requires a visit to the dermatologist.
We've done the legwork for you, cross-checking the advice of makeup artists, dermatologists, and other experts. Here are top quality choices that will leave you glowing and gorgeous without burning a hole in your handbag.
Foundation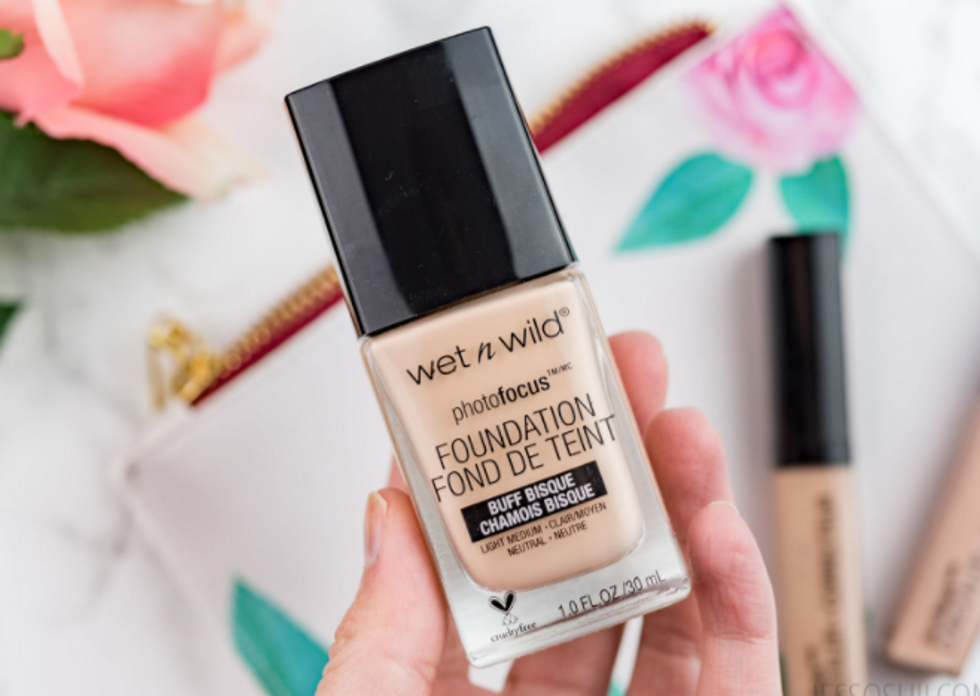 Wet n Wild's Focus Foundation
L'Oréal Paris True Match Super-Blendable Makeup SPF 17 ($8) is a favorite of many experts. And why not? It's oil-free, contains antioxidants and sunblock, and comes in forty-five (forty-five!) shades. And Wet n Wild's
Focus Foundation
($5) is a formula for the selfie generation. This product is matte and a little heavier. It was tested under seven different light conditions for smooth, even coverage. A big bonus is that the brand is cruelty-free.
Concealer
L'Oreal Paris' Visible Lift Absolute Concelear
L'Oreal Paris Visible Lift Absolute Concealer ($10) is a light formula, is similar a certain cult product that costs four times as much (Yves Saint Laurent Touche Eclat. There, I told you!).
Maybelline Makeup Instant Age Rewind Dark Circles Concealer ($7.50) is also a creamy, full coverage concealer with age-fighting ingredients and a built-in sponge.
Blush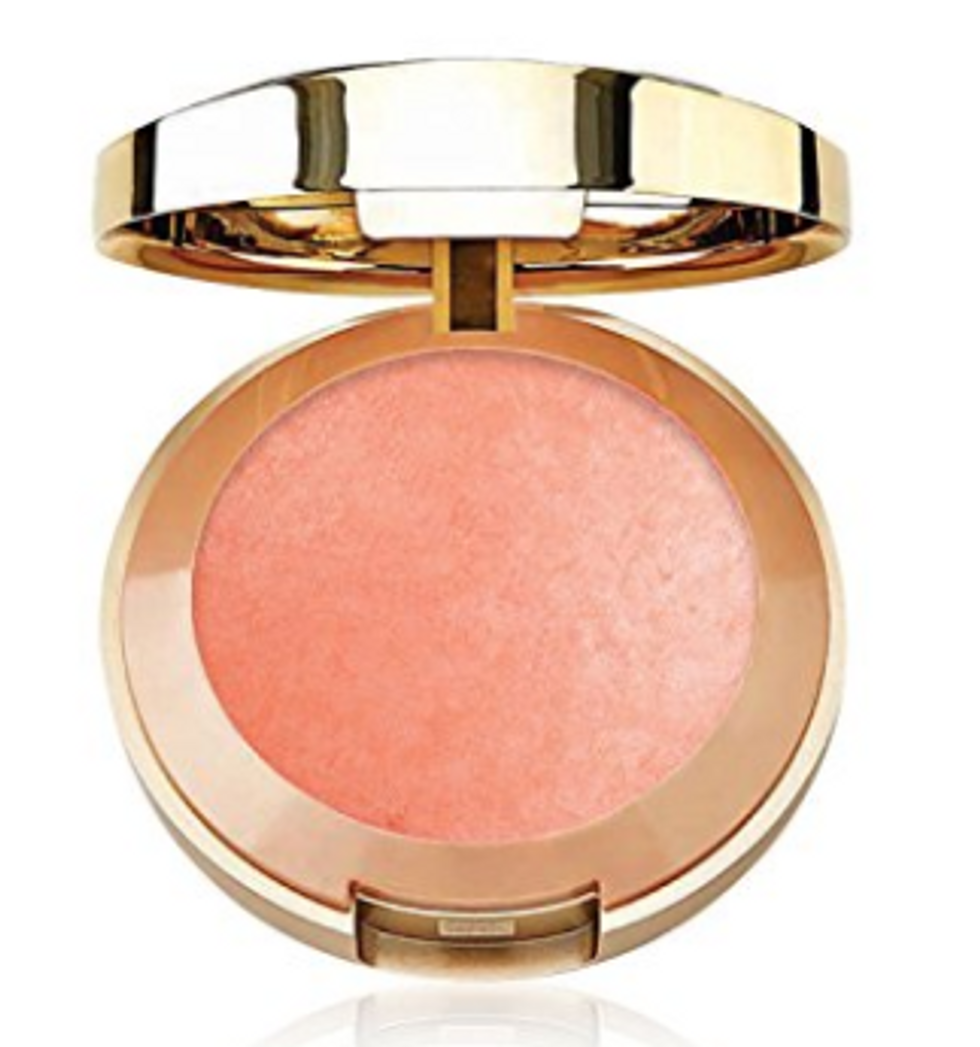 Milani Baked Blush
Milani Baked Blush ($7) is a no-streak powder has a hint of shimmer that gives the right amount of glow. Start with a light touch and build for more drama.
Lipstick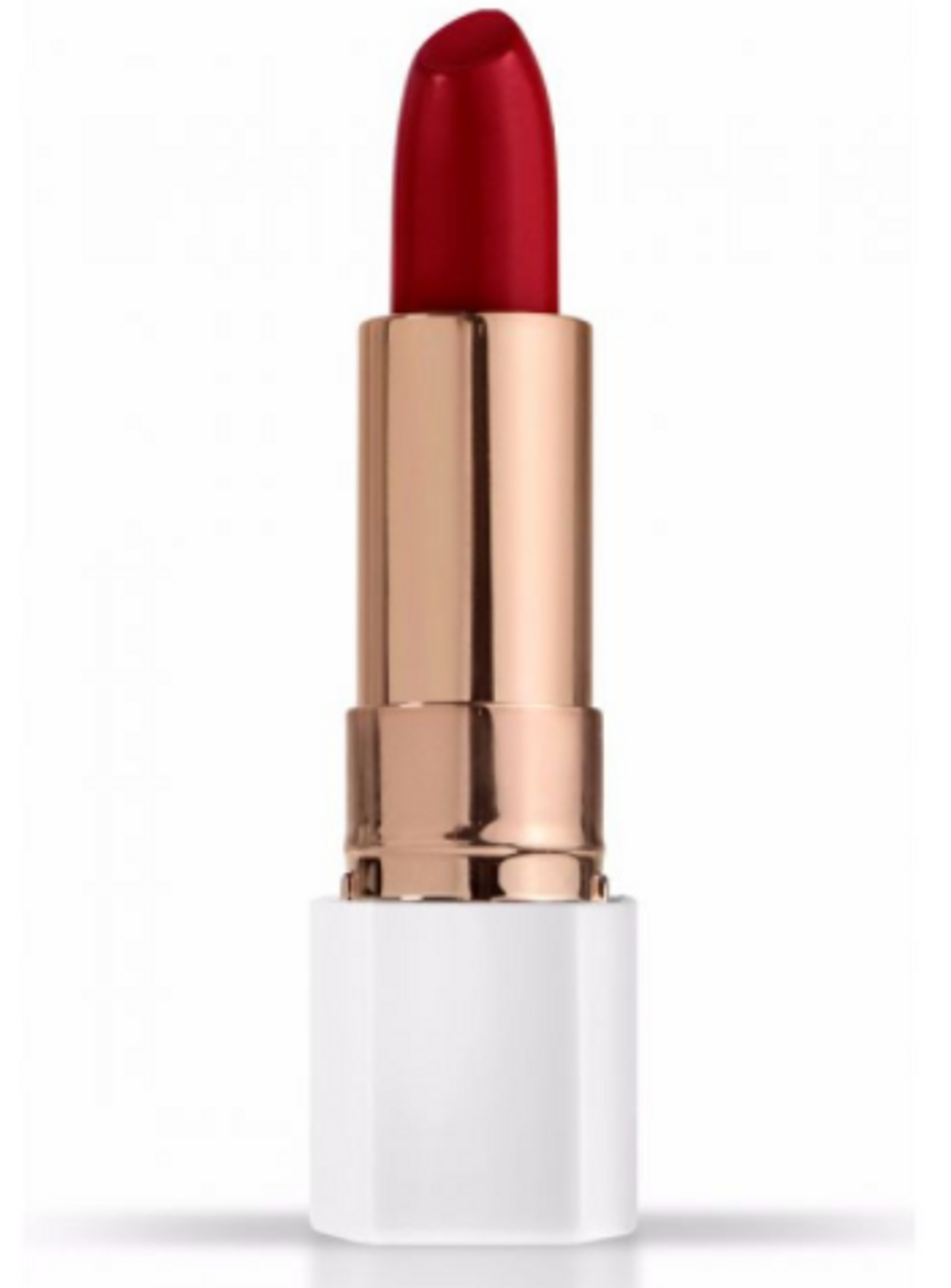 Flower Petal's Pout Lip Color
Neutrogena's Moisturesmooth Color Stick ($8). If you are a fan of chubby sticks, you'll love this moisturizing, sheer, crayon-style lip color.
Flower Petal's Pout Lip Color ($7). Deep pigment? Matte but not drying? This lipstick has staying power and comes in lots of pretty, of-the-moment shades.
Eyeshadow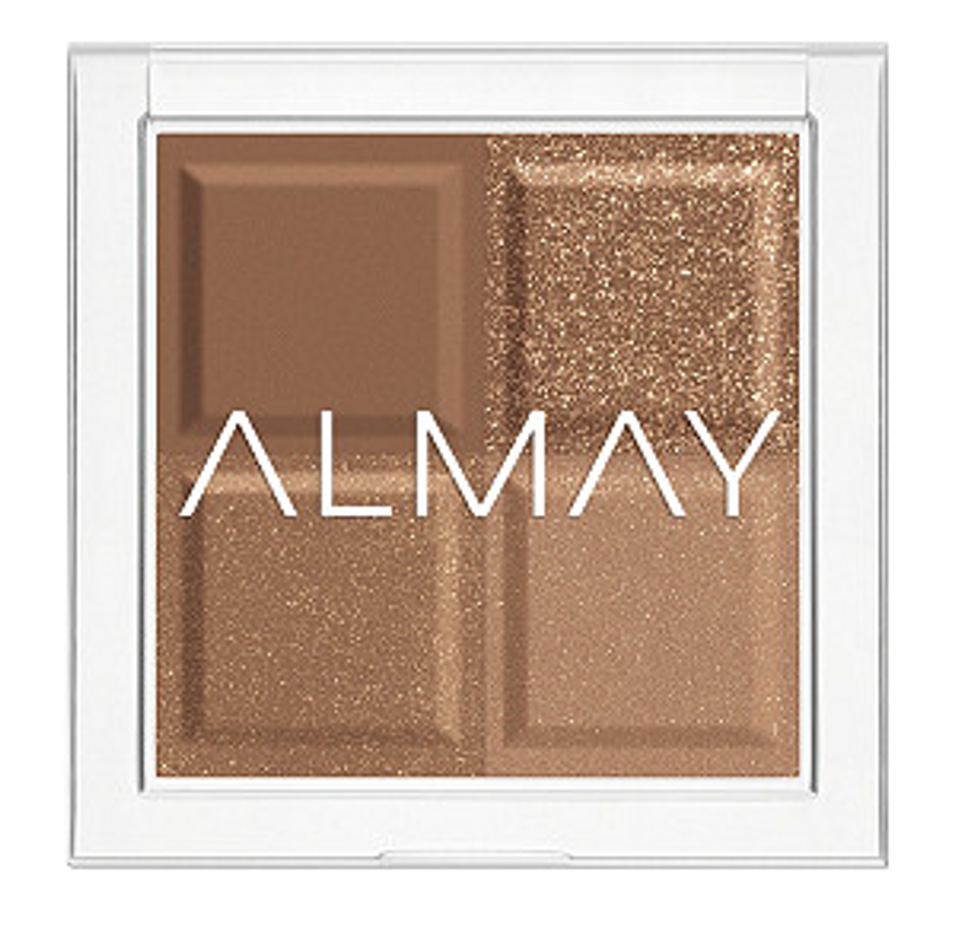 Almay's Shadow Squad palette
Almay Shadow Squad ($7). One product, four finishes. New in 2018, this powder eyeshadow comes a range of colors from neutral to disco-friendly with a matte, shimmer, metallic, and satin square in each package.
Eyeliner

Rimmel's Scandaleyes Waterproof Kohl Kajal Liner
Rimmel's Scandaleyes Waterproof Kohl Kajal Liner, ($4). Achieve a sultry, smokey-eyed look for the price of a coffee. A creamy waterproof pencil that you can blend before it dries to smudge-proof perfection.
Mascara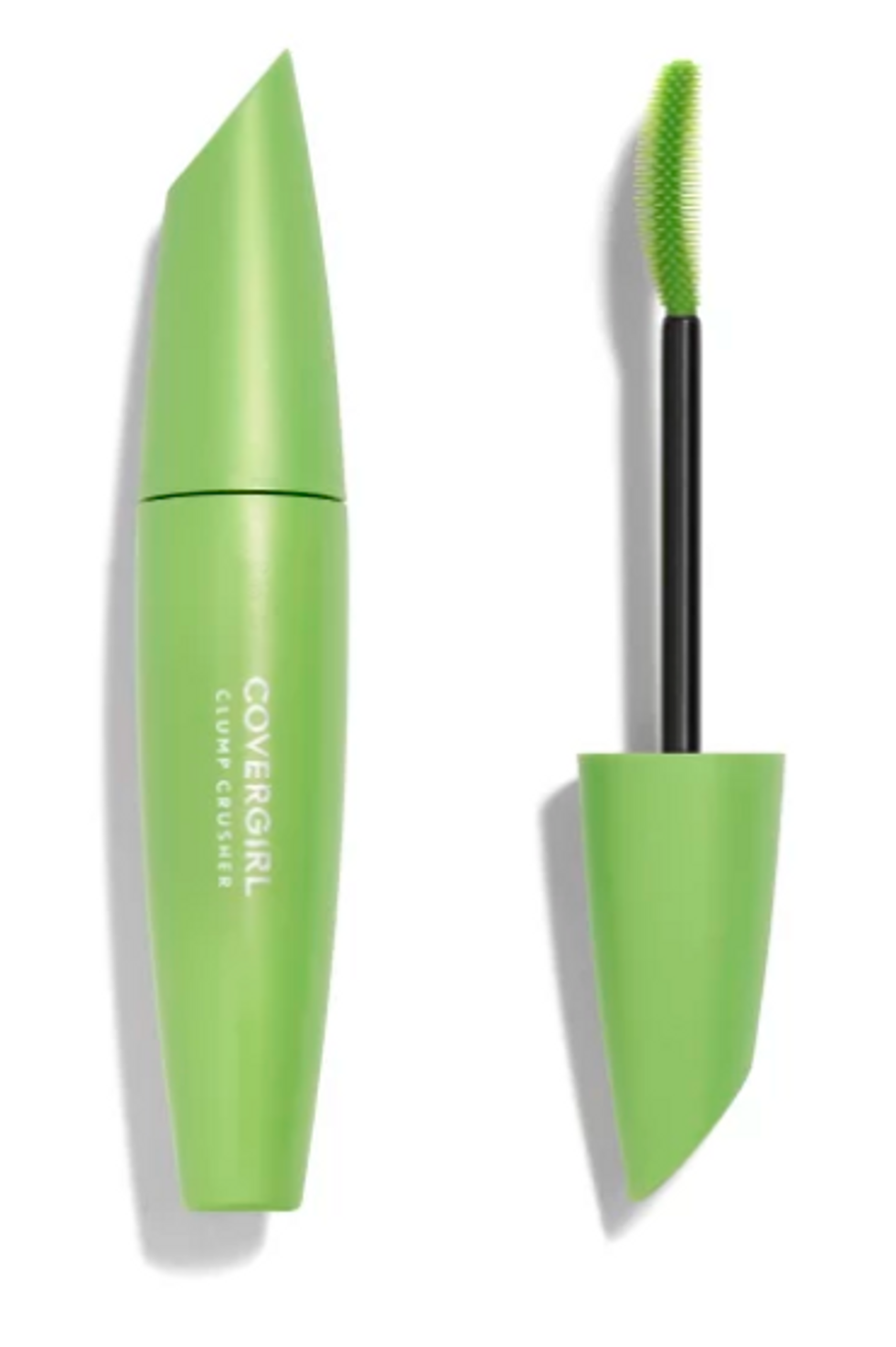 CoberGirl's LashBlast Clump Crusher Mascara
CoverGirl's LashBlast Clump Crusher Mascara ($7). The fine tooth brush delivers rich color without the clumps. Plus the curved design doesn't skip a single lash.
Maybelline's Total Temptation Mascara ($7). Maybelline mascara has been a cheapy favorite for years, but this new formula is smooth and creamy with added coconut oil. It's formulated to be buildable if you are looking for serious volume.
Eyebrow Pencil

Maybelline's Precise Micro Eyebrow Pencil
Maybelline's Precise Micro Eyebrow Pencil ($6) This fine pencil in natural shades can lightly fill and shape, or go big with a full on boy brow.
Brow Gel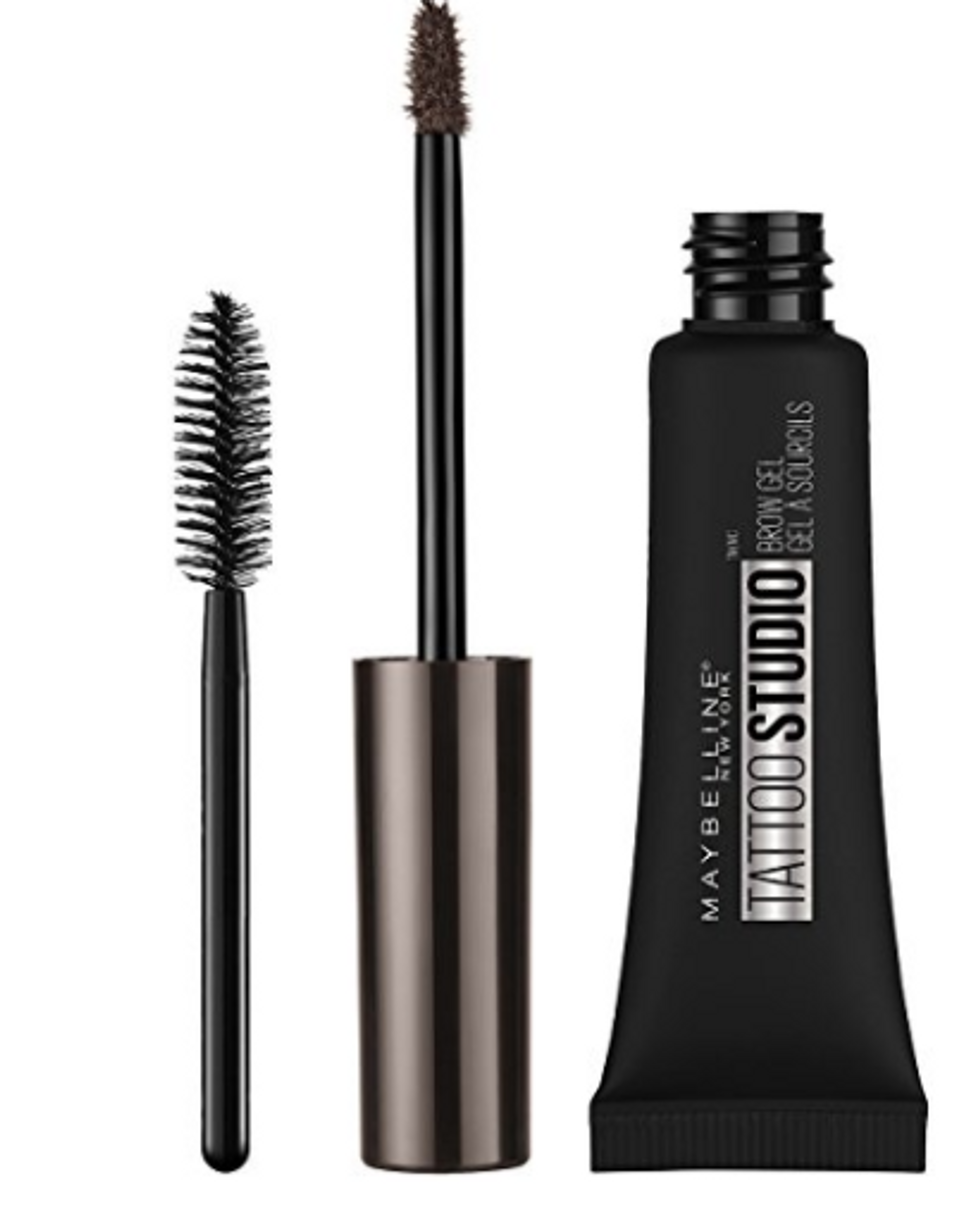 Maybelline Makeup's TattooStudio Waterproof Eyebrow Gel
Maybelline Makeup's TattooStudio Waterproof Eyebrow Gel ($13). This brand new product screams "destination wedding" (or maybe a trip the local pool). When you don't want to deal with touch ups, this waterproof, smudge-proof gel stays put for up to two days. It's the most expensive of our picks, but racking up tens of thousands of likes on Instagram, fans think it's worth it.
Facial Cleanser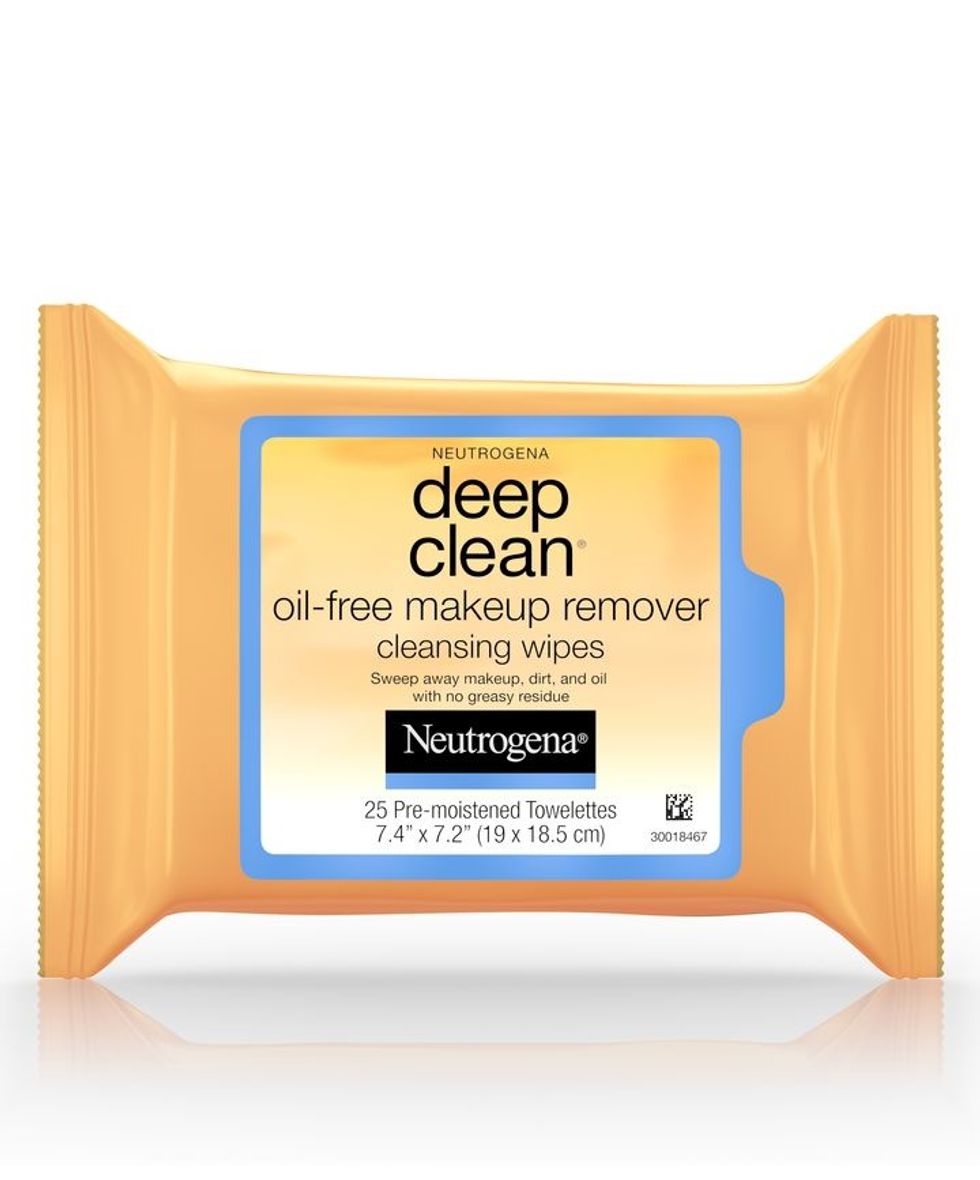 Neutrogena's Deep Clean Oil-Free Makeup
Finally, when you are ready to scrub it all off and go to bed, Good Housekeeping gives Neutrogena Deep Clean Oil-Free Makeup Cleansing Wipes ($6) their seal of approval.

Everyone loves a steal, and these drugstore finds are sure to keep you looking your best, at a fraction of the price!