Get Brand Name Yoga Clothes And Leggings For Less With YogaClub
Working out is my therapy. A long run outside, or a hot yoga class in the morning, and I feel totally rejuvenated! I have been in my routine of working out twice a week for about 4 years now, and while I'm human and sometimes choose an evening of Netflixing over a spin class I've booked, for the most part, I really enjoy exercising. I work pretty long hours, but I always make sure I have time for my stress-relieving workouts.
When it comes to my gym clothes, I'm a little fashion obsessed, so I need my attire to be functional, but also stylish. For athleisure, I have a couple of go-to brands, but I'm so sick of paying $90 for a pair of black leggings. I was venting to my coworker and occasional gym buddy about the lack of affordable, cute workout clothes when she told me about YogaClub, a subscription box that sends you personally curated athleisure wear.
I loved the idea of having trendy workout attire delivered straight to my doorstep, but I'm picky, so how would I know if I liked the pieces they sent me? I checked out their site and saw that stylists curate your looks for you based on a fun quiz. Each box contains 3 items; a pair of leggings, a sports bra, and a top, all from top name brands that I already know and love, like Niyama Sol and Free People. Each box contains over $160 worth of clothing for just $79 a month- far less than the pair of Lululemon leggings I just splurged on! I took the quiz and specified details about my workout preferences, like how often I exercise, the types of workouts I do and if I prefer tighter or looser fits.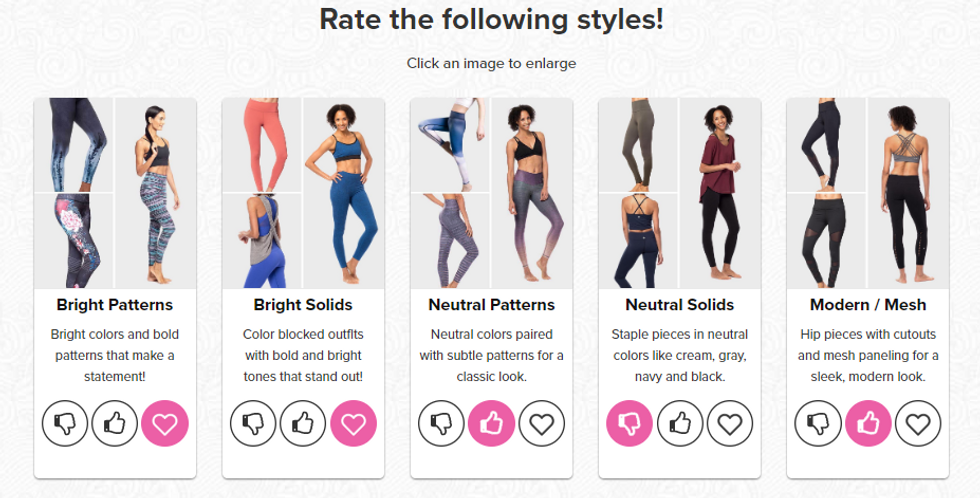 The next week, I came home to the cute little pink box on my doorstep. I immediately fell in love with the bold pattern they had sent me as soon as I opened the box. I had noted my love for all things color and print when I took the quiz, so the bright Onzie Aztec print leggings and pink sports bra they sent me were so my styles. The entire outfit worked well together but I could also mix and match the individual pieces with my other workout gear. The leggings were flattering and the material was sleek and stretchy, without being transparent. My cute new outfit actually made me excited for my HIIT class that evening (my least favorite workout)! I decided to stick with a monthly membership so having stylish workout clothes delivered every month has motivated me to get to the gym more often. Feeling put together really gives me that boost of gym confidence and I've even upped my routine to three days a week now (well, most weeks!)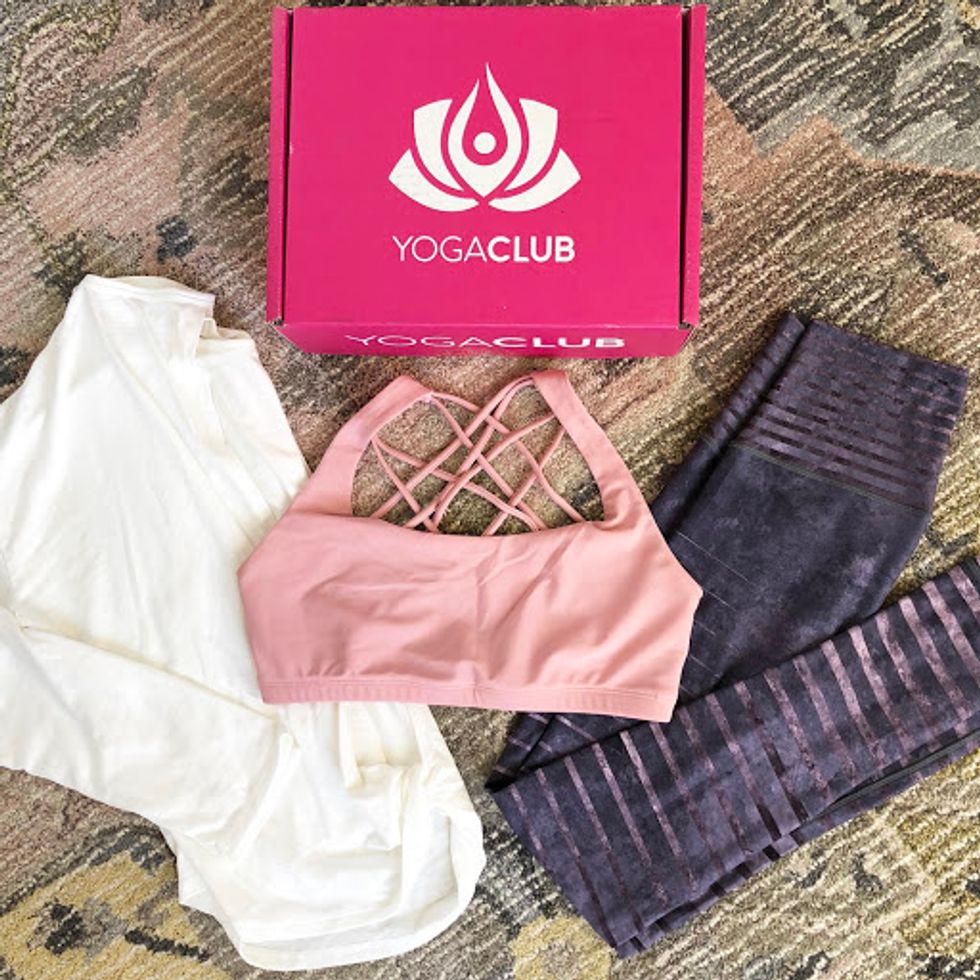 YogaClub
is the little touch of fitspiration I need every month. The subscription means I don't have to waste hours on the weekend scouring through racks at the mall, trying to find cute and affordable athleisure wear. Plus, the plan is super flexible- you can pause or cancel at any time. I've been getting my YogaClub deliveries for a few months now, and I've loved all of the pieces they have sent me. All of the items have been amazing quality, and I'm loving the endless outfits I'm getting because mixing and matching everything is so fun!
UPDATE: YogaClub + TrueSelf are extending a special offer to new members: $10 off your membership price for life. Follow this link to get your box for only $69!