I'm a sucker for comfort food. Really, who isn't? Sometimes you just need a giant bowl of mac and cheese and that's okay, but what if I told you there was a healthier way to do it? I love mac and cheese so much at opting for homemade mac and cheese over Kraft wasn't cutting it. Mac n cheese is my favorite meal, and I wanted a healthy alternative, so I came up with the perfect comfort food line-up, and they're vegan and gluten-free! Check it out here:
By Chloe Copycat vegan mac + cheese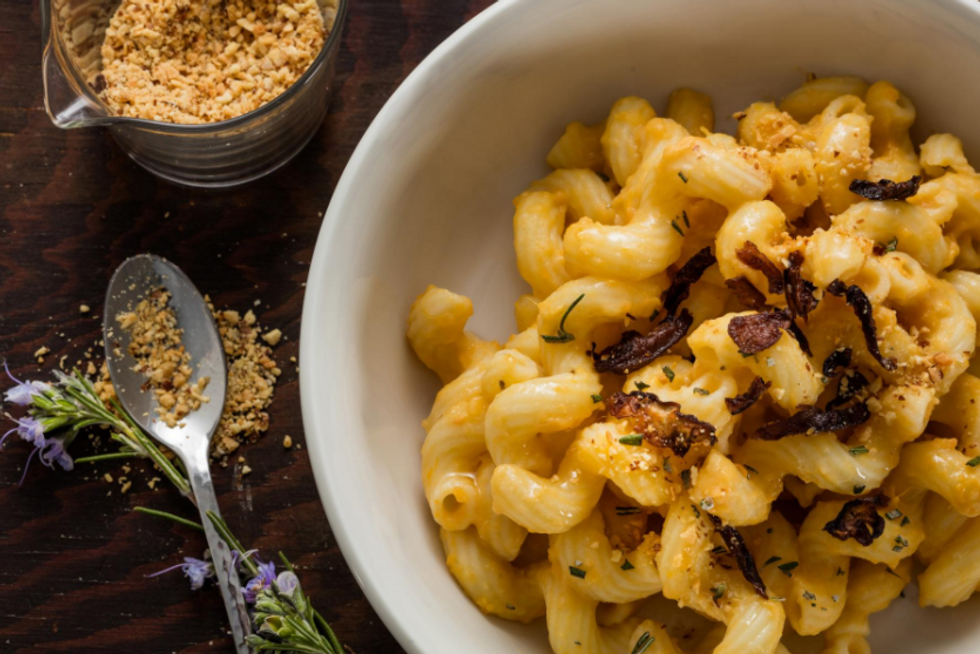 Ingredients
1 pound gluten-free elbow mac and cheese
3 tablespoons of olive oil
⅓ cup of flour
1 teaspoon of lime juice
2 teaspoons of sea salt
1 cup of mashed cooked sweet potato (= about 1 medium sweet potato)
3 ½ cups of almond milk - or a non dairy milk of your choice
1 clove of garlic minced
1 teaspoon of soy sauce
1 teaspoon of Dijon mustard
2-3 teaspoons of fresh chopped rosemary (optional)
How-to
Boil a pot of water and lightly salt it. Wait for it to boil then add the pasta to it and cook until soft.
In a saucepan, add the olive oil and flour and make a paste by whisking the two together over medium heat.
Add the sweet potato, non dairy milk, salt, garlic, soy sauce, mustard, and lime juice to the pan and bring the entire mixture to a boil. Whisk until smooth then lower the heat and cook until the sauce thickens.
Add the sauce to the pasta and sprinkle the chopped rosemary on top.
Cauliflower buffalo wings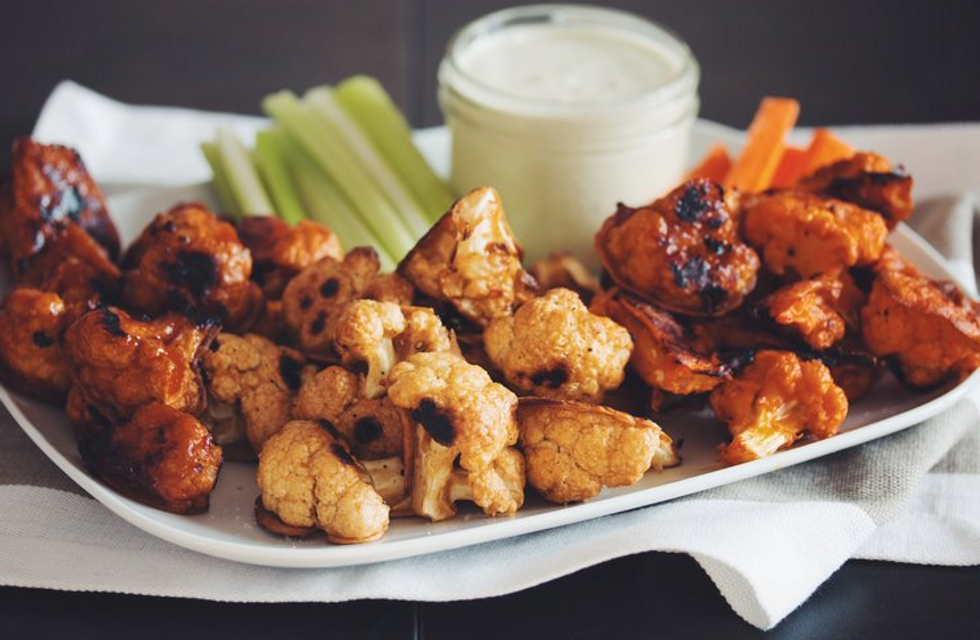 Ingredients
1 bunch of cauliflower
1 bottle of your favorite buffalo sauce
Coconut oil
Salt + pepper
How-to
This one is super easy! Lightly grease a cookie sheet with coconut oil. Preheat the oven to 375.
Chop the bunch of cauliflower into bite-sized pieces and place inside a mixing bowl.
Pour the buffalo sauce over the cauliflower and using your hands mix well until the bites are evenly sauced.
Spread the bites over the cookie tray and add salt and pepper to taste.
Cook until the bites are tender. Let cool and that's it! That simple.
Gluten-free peanut butter, chocolate chip cookies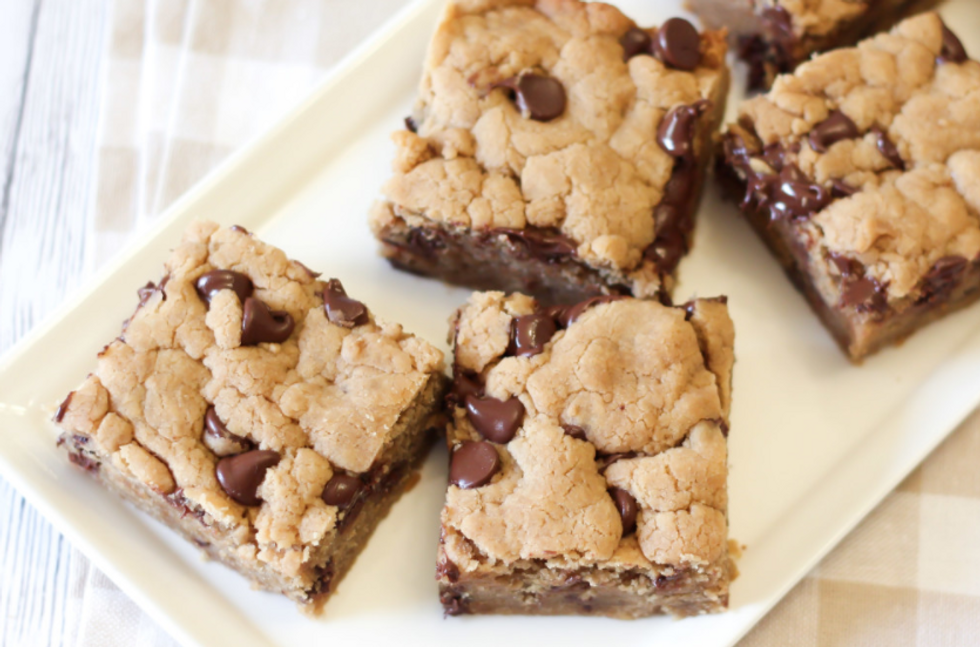 Ingredients
1 ¼ can of canned chickpeas
2 teaspoons of vanilla extract
½ cup + 2 tablespoons of peanut butter or a nut butter of your choice
¼ cup of honey or agave
1 teaspoon of baking powder
½ cup of chocolate chips (I use white chocolate because I prefer them. Get creative!)
How-to
Preheat the oven to 350 degrees.
Combine all ingredients except for the chocolate chips into a food processor and blend well. Be sure to scrape the sides to make sure no clumps are left.
Stir in the chocolate chips. If the mixture is too thick to stir, use the food processor on "pulse" twice.
When everything is mixed, note that the dough should be sticky and thick. Wet your hands and roll into balls placing them on a well greased cookie tray. Press down on the balls to flatten slightly
Bake for 10 minutes and remove. Let cool then serve or store!
This is my favorite combo for a guilt-free comfort food dinner and dessert. I love these three recipes because most of the ingredients are nourishing. The sweet potatoes in the mac and cheese are an excellent source of natural sugar. The chickpeas in the cookies are an excellent source of protein. Pair this trio with your favorite Netflix show for the perfect night in.