by: Melissa A. Kay
Soup for summer? Sure, as long as it's chilled and delicious. Chilled soups make for a tasty lunch or a dinner appetizer, and with the ease of a blender, they are shockingly easy to make. All of these chilled summer soup recipes include healthful ingredients that will treat your body well as you treat yourself with something yummy to eat. Each recipe makes 2 servings, or one big one if you've got a hearty appetite!
Creamy beet and cucumber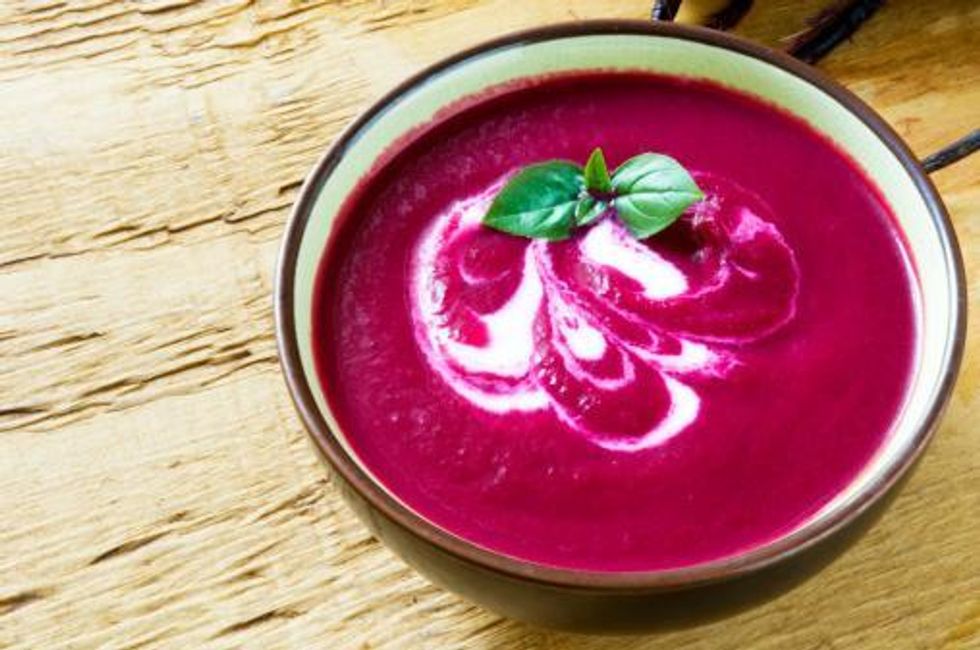 Ingredients:
1 14.5 oz can sliced beets - Try Del Monte
1 medium cucumber chopped
¼ cup fat-free half and half (or buttermilk)
¼ cup low-fat sour cream (or fat-free plain yogurt)
Salt and pepper to taste
Drain the beets and toss all of the ingredients into the blender and mix until smooth. Pour into bowls and enjoy. It's really that simple! Top with a dollop of sour cream if you'd like some added creaminess.
Not only is this chilled soup fresh and light, but as per Health, "Beets are rich in nitrates, which the body converts to nitric oxide—a compound that relaxes and dilates blood vessels, turning them into superhighways for your nutrient- and oxygen-rich blood. That means better circulation, and possibly lower blood pressure." They are also high in fiber.
Plus, the cucumbers are a great source of hydration, flush out toxins, and are full of vitamins and minerals according to Care2 Healthy Living.
Zesty black bean and green pepper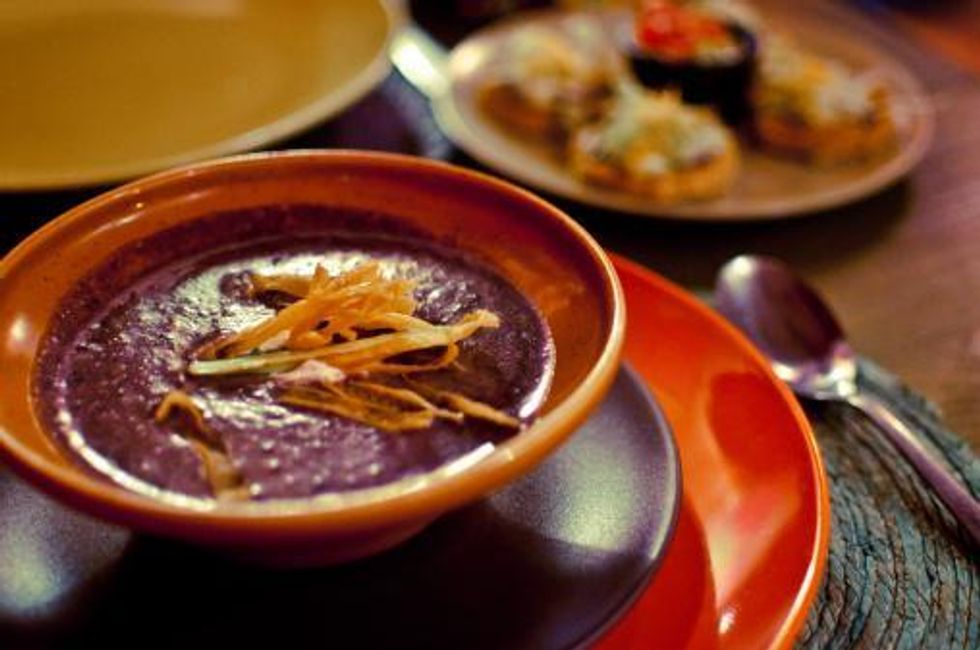 Ingredients:
1 15 oz can black beans, drained and rinsed - Try Bush's
1 large green pepper diced
1/8 cup vegetable stock.Try Swanson
1/8 cup skim milk
¼ cup non-fat plain yogurt
½ teaspoon paprika
1 teaspoon crushed red pepper
Salt and pepper to taste
Place all of the ingredients in a blender and let it go. Mix until well-combined and serve. This rich and thick soup is great on its own and also goes well with tortilla chips. Make a heartier meal by topping with shredded cheddar cheese and shredded chicken or beef.
As per Medical News Today, black beans are high in protein and fiber. They can aid in warding off heart disease, lowering blood pressure, and managing diabetes. Great taste paired with great health… a winning combo!
Sweet carrots and corn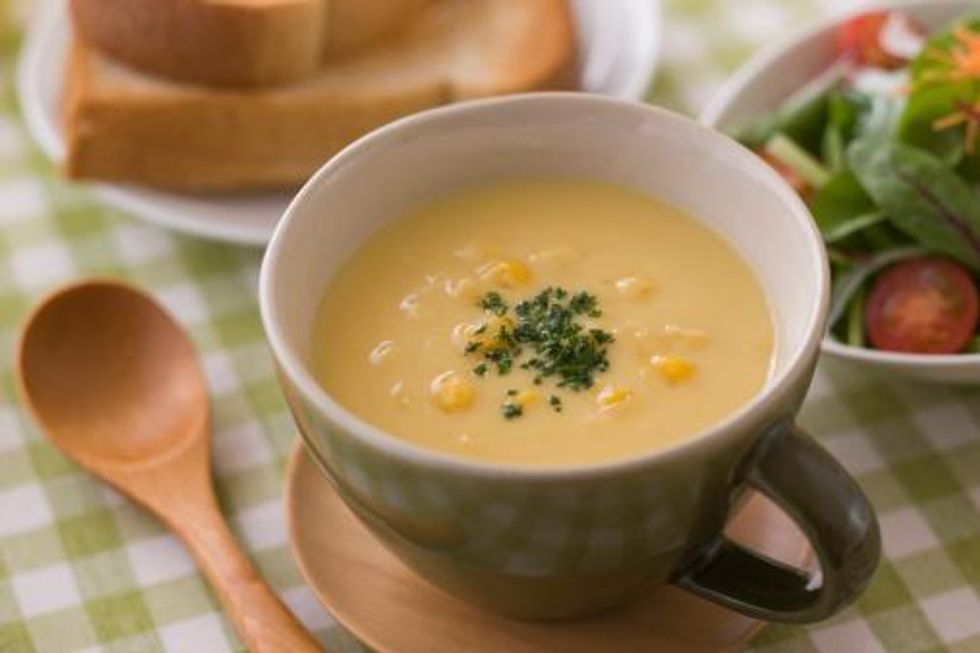 1 14.75 oz can creamed corn – Try Del Monte
1 ½ cups baby carrots, steamed in boiling water until tender and refrigerated until chilled
¼ cup low-fat milk
¼ cup low-fat plain yogurt
½ teaspoon nutmeg
½ teaspoon paprika
Salt and pepper to taste
Everything goes into the blender and mix until smooth and creamy. Serve it up and gobble it down. The delicate sweetness makes this a wonderful treat no matter the time of day. Add some diced shrimp to take it up a notch and some red pepper flakes if you like your soup with a hint of spice.
According to Organic Facts, carrots improve eyesight, prevent heart disease, reduce high blood pressure, regulate blood sugar levels, and boost the immune system. And as per Authority Nutrition, corn is high in fiber and contains a decent amount of protein.
Soups on… get it while it's cold!