Being an artist is not easy. Everyone thinks artists just sit in their rooms all day guided by the muse. But sometimes, the muse just never shows up. That's why we all need a little inspiration to get us in the mood to move, paint, write, or sing. Here are the 20 best movies about the arts all artists need to watch.

1. Amadeus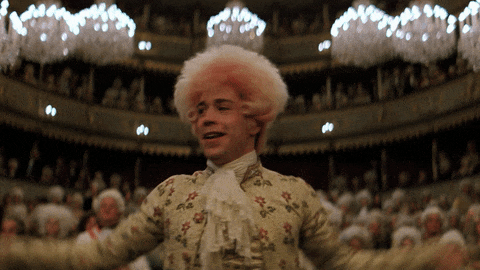 Tom Hulce (the guy who played Quasimodo in Disney's "The Hunchback of Notre Dame") is a hilarious pink-wigged Mozart in this classic 1984 film. Follow his tense rivalry with Antonio Salieri (F. Murray Abraham) and enjoy his frivolous encounters. Also, feast on beautiful music such as The Marriage of Figaro.

2. Copying Beethoven
Beethoven (played by a frightening Ed Harris) is a much darker character than Mozart, and this film follows the genius through his descent into madness and silence. The subject here though is Beethoven's copyist, Anna Holtz (Diane Kruger), who gets a first row seat to Beethoven's rage. The finale is triumphant, with one of Beethoven's most beloved symphonies, the 9th, swelling with feeling at the "Ode to Joy."
3. Black Swan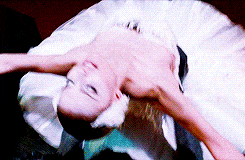 P. I. Tchaikovsky is one of the most beloved ballet composers of all time, with his masterpiece, Swan Lake. Natalie Portman and Mila Kunis star in this battle of black versus white swan, the body and the mind. By the end, you're not sure how to tell the dancers from the swans.

4. Mao's Last Dancer
This film has a much happier ending than Black Swan. It's about the life of young ballet star, Li Cunxin as he is taken from his family in rural China, shipped to Beijing, then to America to start his career (and find love). This charming film is expertly danced, showing you the rigor involved in becoming a true star.
5. Dead Poet's Society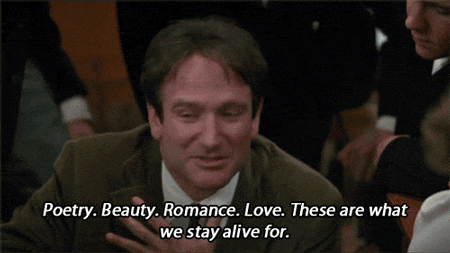 "Oh Captain, my Captain." The boys in this boarding school may seem to be typical, but the inspiration of a new teacher, Mr. Keating, relaunches the lost society that bound former students with a love of literature. Mr. Keating releases the students' creativity, freeing them from repression. But can it last?
6. The End of the Tour
A tale of two Davids, the 2015 biopic of David Foster Wallace stars Jesse Eisenberg as reporter David Lipsky and Jason Segel as the author, himself. The film follows DFW's rise to fame from his twentieth-century pièce de resistance, Infinite Jest and the hours of interviews that Lipsky conducted for Rolling Stone magazine. A fascinating trip into the life of an enigmatic author who ended it too early.
7. On the Road
The film is about the iconic beat writer, Jack Kerouac, and his cross-country journey. There's a lot of driving, a lot of drinking, a lot of smoking, and a lot of things better not seen in public. But this film captures the true essence of the writer, who is said to have written his chronicle on a single sheet of paper.
8. Manhattan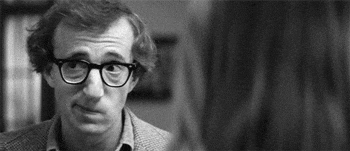 Classic Woody Allen, the film's lead star is New York herself. Screen writer Isaac Davis is unlucky in love, and contemplates the various ways the stars seem to align. With delightful music by George Gershwin.

9. Quills
You've heard of the term, "sadism"? Well, this film is about the namesake of that term, the Marquis de Sade. Played by a devilish Geoffrey Rush, the Marquis spends the bulk of the film in an insane asylum where he reads his debaucherous tales to his fellow inmates. Talk about devotion to one's art -- the Marquis de Sade is willing to bleed for it.
10. Shakespeare in Love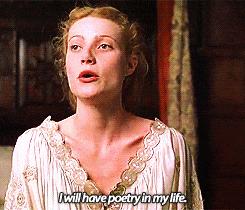 It may seem unlikely that the young Will Shakespeare was as good-looking and charming as the actor, Joseph Fiennes. The film unravels Shakespeare's inspiration for Romeo and Juliet -- a certain Viola -- who is an actress herself. In a world where only men are allowed to act, she dresses as a man to win the stage. Life and art are one in this romantic comedy just as witty as one of Shakespeare's own.

11. Words and Pictures
Juliette Binoche and Clive Owen star in this heartwarming film about the unlikely love between an art teacher and English teacher. The former believes in pictures as the most important form of expression, and the latter believes in words. Their students decide. A sweet, philosophical commentary on art of all forms.
12. The Mystery of Picasso
See Pablo Picasso work at his canvas. This is a film record of the beloved modernist's art-making process. It's intoxicating to see how many layers of paint go into some of his most famous works. A must-see for any aspiring painters.
13. Midnight in Paris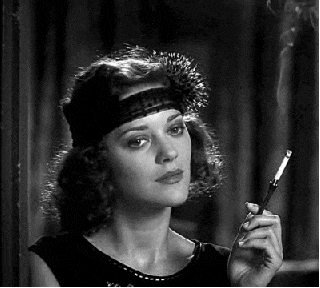 Owen Wilson plays the lovable Gil, a writer deep in the throes of writer's block. He's in Paris with his fiancée Inez when he discovers that at midnight, a car arrives at a certain location to take him into the past. He delights in the company of 1920's icons, Gertrude Stein, Ernest Hemingway, and Salvador Dali, just to name a few. They give him just the inspiration he needs to reevaluate where he is in life, and finds that true love can transcend generations.

14. Exit Through the Gift Shop
This fascinating documentary follows the lives of the street artists Banksy and Mr. Brainwash. It will definitely inspire you to go on an urban adventure.
15. Mr. Turner
This film beautifully captures the life of the great (and quite quirky) painter, J.M.W. Turner. Follow his process of painting exquisite nautical scenes with the finesse of a dancer.
16. Billy Elliot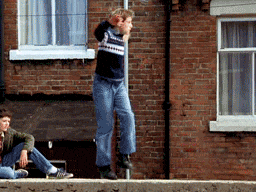 It's amazing what this little boy can do. Billy Elliot is the story of a boy who must negotiate his dual love of dance and his family. Often the brightest stars come from the most unfortunate circumstances.

17. Whiplash
Go on an intense journey with Andrew (Miles Teller) as he enrolls in an elite jazz school and gets brutally whipped into shape by his professor, Fletcher (J.K. Simmons). The film hits as hard as Andrew's drumsticks.
18. Ray
Ray Charles was one of the most famous blues musicians of all time, and had one of the most fascinating stories. Drugs, fights, blindness -- Ray is expertly captured by Jamie Foxx. This film will also make you want to get up and dance, or go tickle some ivories.
19. Inside Llewyn Davis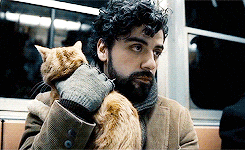 A Coen brothers classic, this film illuminates the life of the lowly folk musician, Llewyn Davis, as he ventures through 1960s Greenwich Village. It's not glamorous, we'll tell you.

20. Once
An unlikely love story between a vacuum repairman and a Czech immigrant, powered by song. The duo meet and then -- magic. The film was then adapted into a Broadway musical, and its foot-stomping tunes are hard to forget.
Inspired yet? Get watching!