The temperature has officially dropped below freezing. If you're in desperate need of a warm, boozy drink to beat the winter blues we've rounded up the best winter drink recipes to snuggle up with below.
While a refreshing beer or chilled glass of white wine sounds like the perfect way to relax during the spring and summer, warm and boozy sounds better once all the leaves have dropped.
Whether you've just come in from the cold and can't feel your face, found your car buried in a pile of snow, or spent the day in a badly heated office building these warm cocktails are sure to turn your day around. They're updated takes on classic winter drinks like mulled wine, Irish coffee, and hot toddies. Grab your blanket and a friend to hang by a warm fire with or just crank up the heat.
Here are the best boozy warm drink recipes to sip on until spring finally comes.
Benica Boy Irish Coffee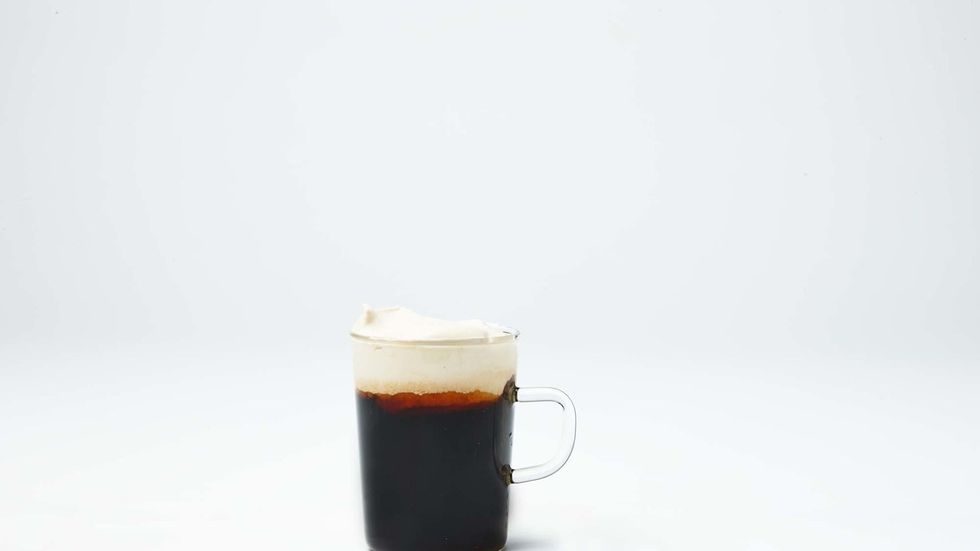 Updated Irish Coffee RecipeBon Appetit
The Irish coffee was originally invented in the 1940s to warm you up, perk you up, and get a little buzz going all at the same time. It's since become a classic winter cocktail in the states and can be ordered at bars throughout the country. The main reason the Irish coffee is so popular is that it's so simple to whip up. You probably already have all the ingredients you need to make this updated take on a classic Irish coffee in your kitchen.
This adapted recipe from Jack McNarry, bartend and owner of Dead Rabbit Grocery and Grog in New York City was whipped up for Bon Appetit with demerara sugar, freshly brewed coffee, Irish whiskey, whipped cream, and nutmeg. It's the perfect after-dinner cocktail to sip on with friends or enjoy on a cold snowy day. It's 5 o'clock somewhere right?
Vodka and Ginger Spiked Apple Cider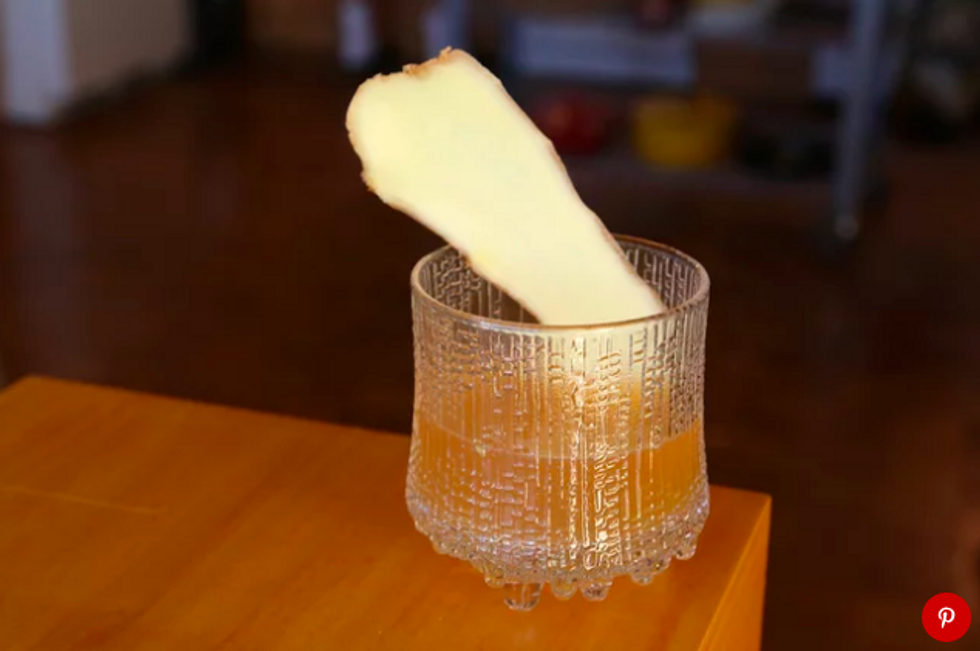 Ginger and Vodka Spike Apple Cider RecipeFood and Wine Magazine
Apple cider is another classic, warm winter drink. Traditionally cider is spiked with dark spirits but this recipe updates an old classic by adding vodka and ginger instead. Vodka gives the cider a much lighter flavor and the ginger makes it slightly spicy, but refreshing. To make this recipe all you need to is warm vodka, cider, simple syrup, and a thick slice of fresh ginger together in a saucepan over low heat.
Hot Toddy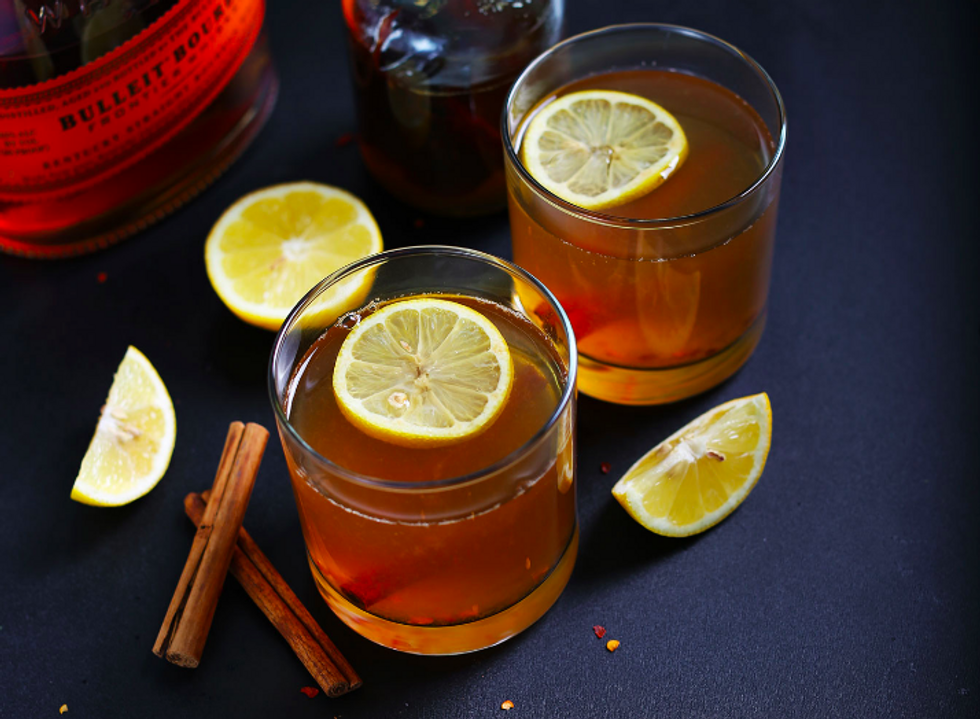 Cinnamon Hot Toddy RecipeThe Minimalist Baker
After a long day of work, there's nothing better than warming up inside with a homemade hot toddy. This recipe from The Minimalist Baker uses bourbon, which is pretty traditional but sweetens things up naturally with maple syrup. This hot toddy is spicy and sweet. It's the perfect beverage to beat the winter blues.
Quick Cider Mulled Wine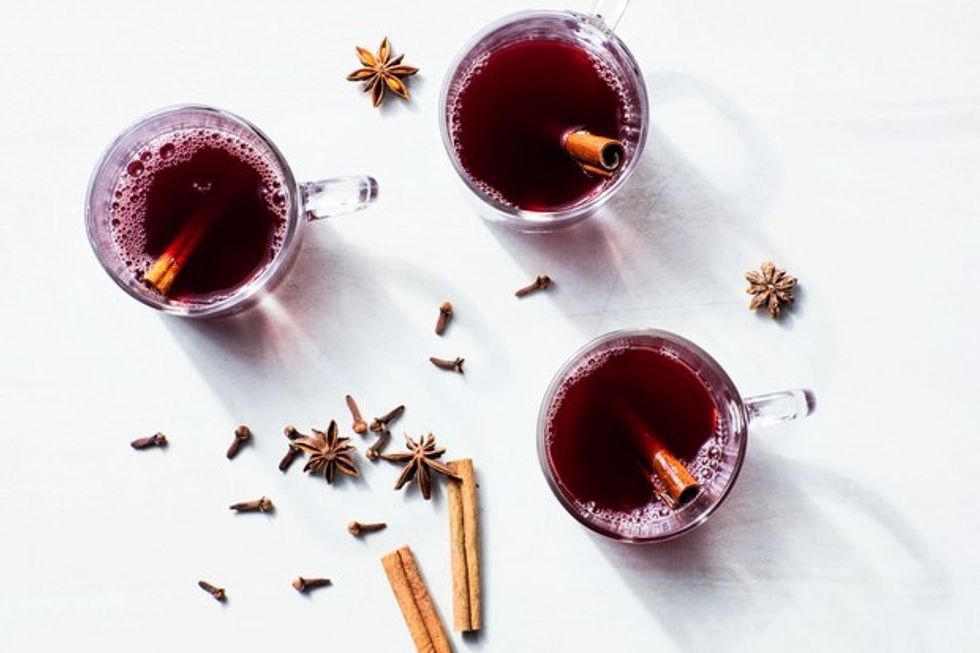 Cider Mulled WineEpicurious
If red wine is your go-to drink of choice, you need to try this quick and easy mulled wine recipe. It's an apple cider and mulled wine mash up from Epicurious and it'll warm you up from your head to your toes. Wine, brandy, apple cider, cinnamon stick, star anise, and cloves are all simmered together in a saucepan over low heat for just 15 minutes. It's the perfect warm wine recipe to serve if you're having guests over. You can easily keep it on the stove and heat it up quickly.
Boozy Hot Chocolate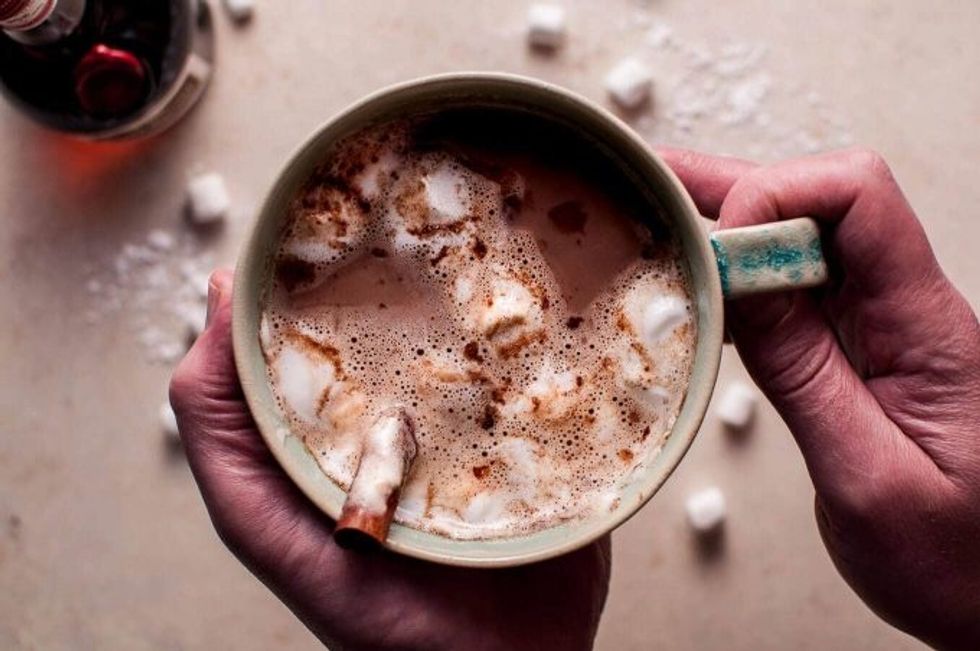 Boozy Hot Chocolate RecipeSalt and Lavender
Is there anything better than hot chocolate on a snowy night? Well, spiked hot chocolate. This boozy orange hot chocolate recipe from Salt and Lavender is spiked with Grand Marnier. It's the perfect drink to enjoy with friends by a fire or snuggling up with under a blanket while Netflix and chilling. To make the hot chocolate, just combine milk, hot chocolate, brown sugar, and a cinnamon stick over low heat. Next, add in vanilla extract and the Grand Marnier. Top with marshmallows and ground cinnamon.
---
Karyn Bailey is a freelance writer covering food, health, wellness, and beauty. When she's not whipping up healthy new recipes in her kitchen you can find her trying new restaurants in her Brooklyn neighborhood or practicing yoga.