Your Beauty Guide for Sephora's VIB/Beauty Insider Sale
I'm not sure where I put my reciept, but it's probably best if I don't look at it.
It's that time of year again and the Sephora VIB/Beauty Insider sale is upon us. If you're anything like me, you have the sale marked on your calendar because it's one of the few times that Sephora actually has an annual sale. It's the perfect time to splurge on items you'd otherwise feel guilty about buying—like that eyeshadow palette close to your car payment. It's also a great way to knock some of your holiday shopping out of the way—that Ciaté London nail set will make your mom forget about that time you didn't call on her birthday (joking, of course…mothers never forget). Whether you're shopping in stores or online, the sale lasts until the 15th and VIB members receive 20% off their entire purchase, Beauty Insiders 15%.
Shopping in stores can be quite the hassle, fighting over a Stila eyeliner, squeezing through tight spaces, and navigating the perfume corner where someone has conspicuously sprayed an outrageous amount of fragrance into the air. Headaches and shopping etiquette aside, it's best to go in prepared with an idea of your budget and a list of your most coveted items. Sephora is a beautiful maze: From the outside, it looks sleek and inviting, from the inside, like a caged zoo where lions fight for scarce pieces of meat. Don't fall prey this holiday season and check out this shopping guide sure to get you some goodies on any budget.
Lips
First things first. Holiday sets are the best way to sample a brand, stock up on essentials, or splurge on multiple products without messing up your retirement. Lip bundles, like Buxom's Perfectly Plump Collection ($32.00), is one of the best lip gloss sets out right now! Buxom is known for its pigmented, plumping formula. If you love your lippies, also consider the Bite Beauty Agave Kisses set ($20.00) featuring their cult classic agave lip balm that has cured many chapped lips in the Tri-State Area.
If you're a liquid lipstick lover, consider the Sephora Give Me More Lip Set ($68.00), a collection of 15 lipsticks from a range of in-house brands; Bobbi Brown, Kat Von D, Hourglass, Stila and Marc Jacobs all have holiday lip sets this year, ranging in deep reds, corals, and soft nudes, with an array of formulas and finishes. If you're interested in a more forgiving formula, take a look at the Make Up Forever Lustrous Artist Rouge Lipstick Set ($35.00), featuring creme and matte finishes with soft pinks, and a deep wine color. Make Up Forever lipsticks are extremely opaque but not too drying for someone who enjoys a comfortable, wearable lip. And Fenty Beauty is expanding with a recent launch of Cosmic Lip Glitter ($19.00) lippies.
Eyes
Ooo la la. Who will you be making eyes with this season? Eye products can be pricey, but shopping for palettes during the sale is your best bet to save a little bit of money. This season we've seen everything from warm terracottas, to bright pinks and burgundies. Warm palettes are still in demand and most notable brands have their take on the cranberry eye. Huda Beauty's Desert Dusk Palette ($65.00) is a beautiful rendering of the sunset eye trend, with a variety of shadow finishes, one pure glitter pigment, duo-chrome eye toppers, and mattes so pigmented you'll have to pinch yourself.
Natasha Denona is another brand infamous for her startling price tags, but many beauty lovers will be tempted to explore her brand during the sale. If you decide to bite the bullet, you are among the very brave and I commend you, but I also advise you browse her most popular palettes. The Sunset Palette is one of the many warm-themed palettes of 2017, but there is no denying the pigmentation and performance of these shadows (and of ND products in general). Her 28 pan palettes are a staggering $239.00! I'd recommend the Purple Blue or Green Brown for an array of warm and cool toned pigments. The Star Palette ($168.00 ) is another option favored by many YouTube beauty gurus, but if you're not interested in eating ramen for the rest of the month, perhaps invest in her 5 pan palettes that go for $48.00. Her 2017 holiday collection is stunning and features a new creamy mattes, chroma crystals, and duo-chrome toppers.
Anastasia Beverly Hills Modern Renaissance palette ($54.00 ) is an oldie but a goodie—a cult-classic palette with 14 shades ($42.00). The MR palette is one of the best berry/neutral range of pigments, appropriate for the office, and perfect for evenings out. Urban Decay's Heat palette is another great warm-toned buy, but if you're looking for a spectrum of reds, cranberries, and browns, I'd be wary of the monochromatic color scheme of this palette. Pat McGrath Labs Mothership palettes ($125.00) are causing conniptions in the beauty blogosphere, so have emergency contacts on standby. Too Faced, Sephora Collection, and Kat Von D are honorable mentions for palette picks this season.
Skincare
Whether you are testing products out or buying full bottles, Sephora has some nice gift sets with some of their best skincare lines. Drunk Elephant is a popular brand along with Caudalie (Divine Body Oil $49.00). Sephora's number one mask Glamglow's holiday's Let It Glow! SUPERMUD set is a great deal combining four treatments in one bundle.
Fragrance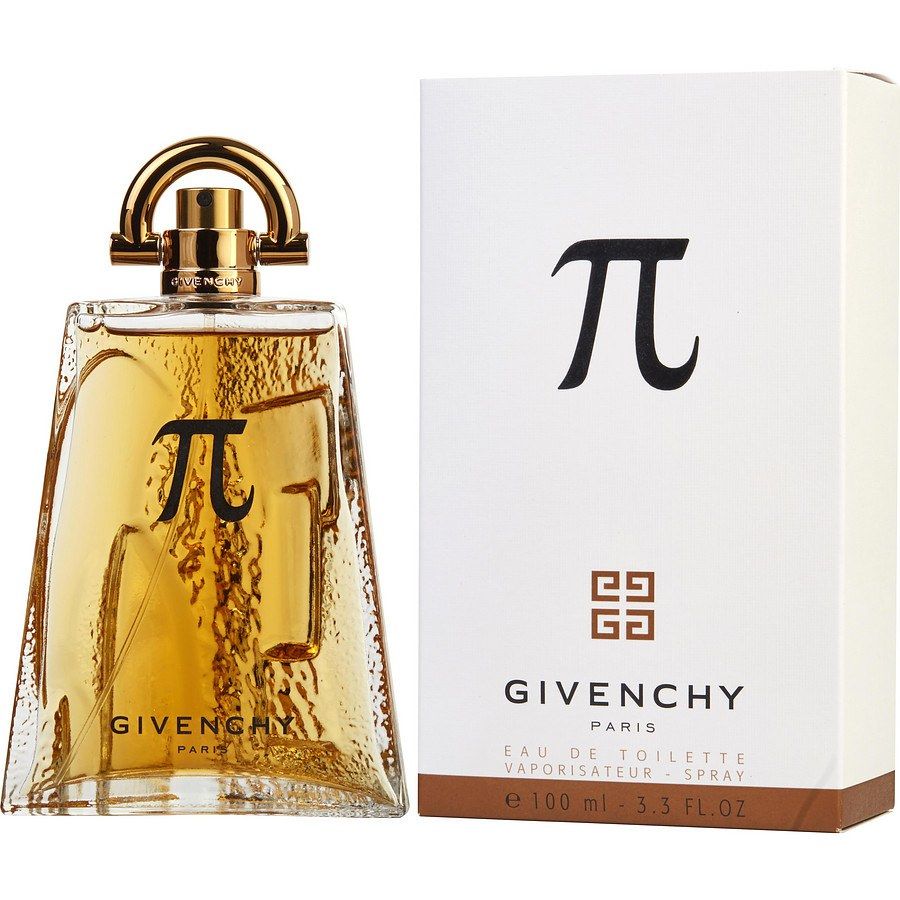 Pi
Givenchy
Shopping for your man? Now would be a good time to buy that fragrance you secretly want him to wear. Or maybe you give your dad a new cologne every Christmas–you're obviously his favorite child. Sephora has a great selection of high-end and affordable fragrances. If you're into florals (even during the winter season), try Marc Jacobs' Daisy or Lancome's La Vie Est Belle. If you're more into warm and spicy fragrances (perfect for fall and winter) try Prada's classic gourmand Prada Candy. Givenchy's Pi is another gourmand with vanilla, almond, and benzoin notes that works as a unisex fragrance, a perfect blend of masculine and feminine notes.
With this guide you can budget and plan out all of your holiday shopping. Online and in stores, use your VIB/Beauty Insider coupon to guarantee you save up to 20% off. I recommend online shopping, but for you brave souls out there who voyage into the store, determined in your beauty expeditions, I wish you the blinding light of Rihanna's glow. May your baskets be filled with many goodies.
---
Read more about 💋 B E A U T Y